Our company
Established as a software company in Tezpur, Assam, UJUDEBUG (উজুডিবাগ্) has established itself as one of the premiere and uniquely customer friendly software solution companies of Assam and the North-eastern part of India. Our traditional business model is based on satisfying the software needs of common people in the digital markets of Assam as well as the whole of India. UJUDEBUG offers a vast and varied range of complete IT solutions to the clients right from web design to app development. At present, we are focused mainly on software services, embedded systems, website design and development, mobile applications, training services, digital marketing, SEO and eCommerce solution. But then, one could easily ask, "What's so different about that?" Well, our uniqueness from other such service providers lies in our effort, dedication and commitment towards bringing these solutions to our clients at the most affordable cost and the least bit of hassle and confusion. With our detailed technical knowledge, we create products that are innovative, professional and user friendly. Simultaneously our team also works with continuous dedication to conceive new solutions and make them sustainable so that we can provide end to end solutions to complex business needs. With our experience and brand value increasing by leaps and bounds each day, we know that our numerous upcoming projects will only add to what we are already. UJUDEBUG imparts it's services primarily through its two offices at Tezpur and Guwahati, but we can be contacted from any part of Assam through our numerous correspondents.
We are UJUDEBUG and we love what we do.
Mission
The mission of UjuDebug (উজুডিবাগ্) is to bring great ideas to life and nurture the perfect recipe for complete customer satisfaction combined with quality product delivery, the perfect company-customer relationship, excellent service provisions and the least range of costs. We believe in happy customers and together we will take the world by storm.
Vision
The vision of UjuDebug (উজুডিবাগ্) is its name itself. - "Uju" also known as "Uzu" or "উজু" an Assamese word, which translates to "Easy" in English and "Debug" a.k.a. "ডিবাগ্" a word common to us coders, meaning detection and removal of errors. Ujudebug envisions a world where IT solutions are no longer Greek anecdotes to the layman. We prefer to maintain excellent communication with our customers and make life easier for them. We vote for happy customers and a happy customer votes for UJUDEBUG.
---
Stories from Our Customer!
A few words from our valued customers
I needed help getting my business to be more dynamic and be more effective for my target market to use and come back to regularly. UJUDEBUG surpassed my expectations on all levels. It has been exciting working with this company. Your ideas have helped my company grow in leaps and bounds. UJUDEBUG's professionalism, ease in working together on this project, and genuine interest in what my unique wishes have been are greatly appreciated.

This appreciation to UJUDEBUG is for the excellent job you have done for our e-commerce website MUKTITEA. I sincerely wish you all the success in your business. I would like to Refer all my friends and relatives to go with UJUDEBUG for all e-commerce, website, software related purposes.

Excellent pricing and great customer service.

You guys are fabulous, awesome, superb, amazing and fantastic. Quick and easy to use software, excellent and speedy customer service! My Experience was great no issues and straight forward. Thanks Ujudebug

I am really happy with your website design and mobile application development service. It is exceptional. I would say that ujudebug people are very professional, they solve problem very fast. I recommend ujudebug to all my customer and friends.

While most other IT companies are only focused on money, ujudebug is breaking the league by providing good service and support to the customers. I am really impressed with quality of their services. I have developed my website 3 years back and really happy with their service and annual maintenance.

I know the founder for a very long period of time, his passion towards his profession is the primary capital of ujudebug. I met him 5 years back in a seminar at NITS, Mirza, Guwahati where he was delivering a speech about website designing and software development. I follow him since then. As per my knowledge, this company has a very good portfolio of previous works along with very creative and innovative products on day to day basis. These superior UJUDEBUG from other competitors in the Market. It has a very good customer service for website design or software development or any other technical consultancy. I do recommend everyone in my connection to go for this company for any such requirements.

Best software company in guwahati..Good place to learn and show your knowledge in Bigdata field...

Good social media marketing work. Ujudebug has taken our brand name on facebook, twitter, Instagram to new heights. Also Designed my website and managed facebook promotions as per my design. It has long way to go. Great work ujudebug!!

Enjoyable workplace, I am working here as an software architect for two years. The founders are supportive to assist any unknown on my task. All members are very energetic and talented. Moreover they always support us in our professional as well as personal matters. This is the best place to work.

One of the best software company with highly professional service in Guwahati. Great work done by them on my mobile apps and website! They have designed and developed my two website and two mobile application till now. One of them is an e-commerce website and a mobile app. They have also developed a customized mobile application for my business. Very happy with their professionalism. Highly recommend their services.
---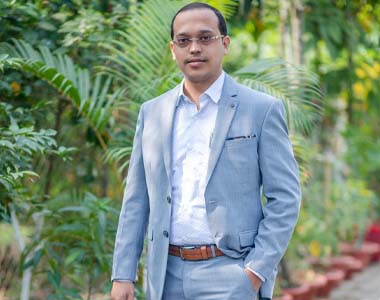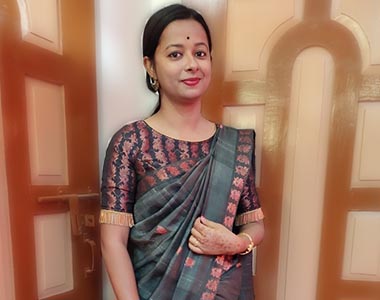 Sangita Kalita
HR, Software Architect
---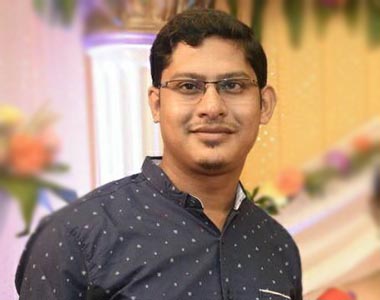 Debajit Sarma
Head of Research and Development
---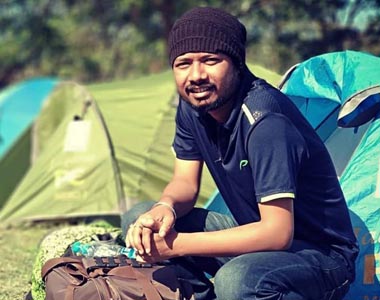 Udipta Jyoti
Digital Marketing Strategist
---
Udit Choudhury
Web Developer
---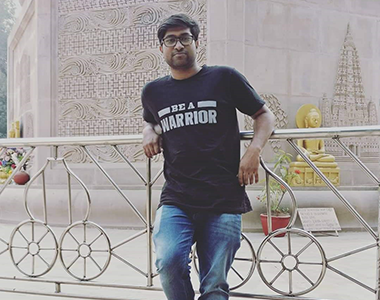 Tilak Sahani
Junior Web Developer
---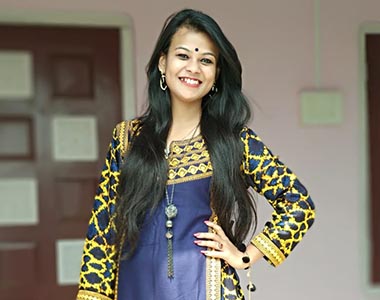 Rima Neog
Client Site Manager
---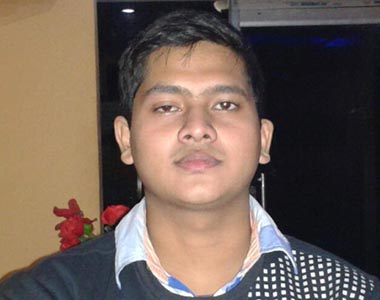 Gunajit Sarma
Business Development Associate
---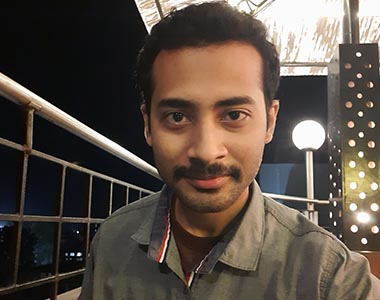 Ambarish Kashyap
Graphics Designer
---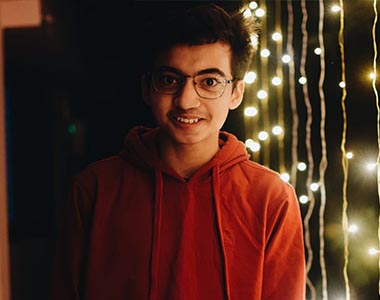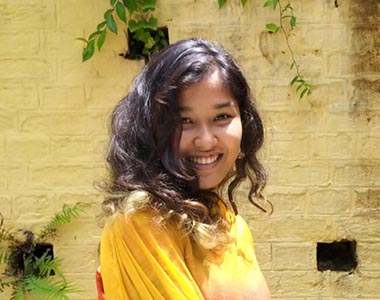 Nikita Buragohain
Contributor
---
---