Downloading Assamese - HSLC Question Papers 2017
The Secondary Education Board of Assam (SEBA) is responsible for conducting the High School Leaving Certificate (HSLC) examination in the state of Assam. The HSLC exam is taken by students who have completed their 10th grade of schooling. The SEBA HSLC exam is held every year in the month of February to March. The SEBA HSLC exam is a very important exam for students in Assam, as it determines their future academic prospects. Students who obtain good marks in the HSLC exam are eligible to apply for admission to colleges and universities in Assam. The SEBA HSLC exam is conducted in a fair and transparent manner. The board has made all the necessary arrangements to ensure that the exam is conducted smoothly and without any problems. Overall, the SEBA HSLC exam is a very important examination for students in Assam. It determines their future academic prospects and helps them to get admission into colleges and universities in Assam. If you're looking for SEBA HSLC Assam Previous Year Question Papers to help you study for the SEBA HSLC Class 10 exam, you've come to the right place! Here, you'll find a selection of past papers from HSLC Class 10 SEBA exams. Simply download the PDFs and start practising!

The SEBA HSLC Assam Previous Year Question Papers are a great resource to use when preparing for your exams. They will give you an idea of what to expect on the exam, and help you review the material that you have studied. When using the SEBA HSLC Assam Previous Year Question Papers, be sure to pay attention to the format of the exam. This will help you understand the question better and answer it correctly. Be sure to start studying early, so that you can be prepared for your exams. These Previous years Question Papers give students clear insight on the examination paper pattern and only emphasize on the important questions. We bring you SEBA 10th Class previous year question papers which will help you to prepare for your upcoming HSLC Exam. Go through and get direct links to download your Assam Class 10th old question papers as PDF.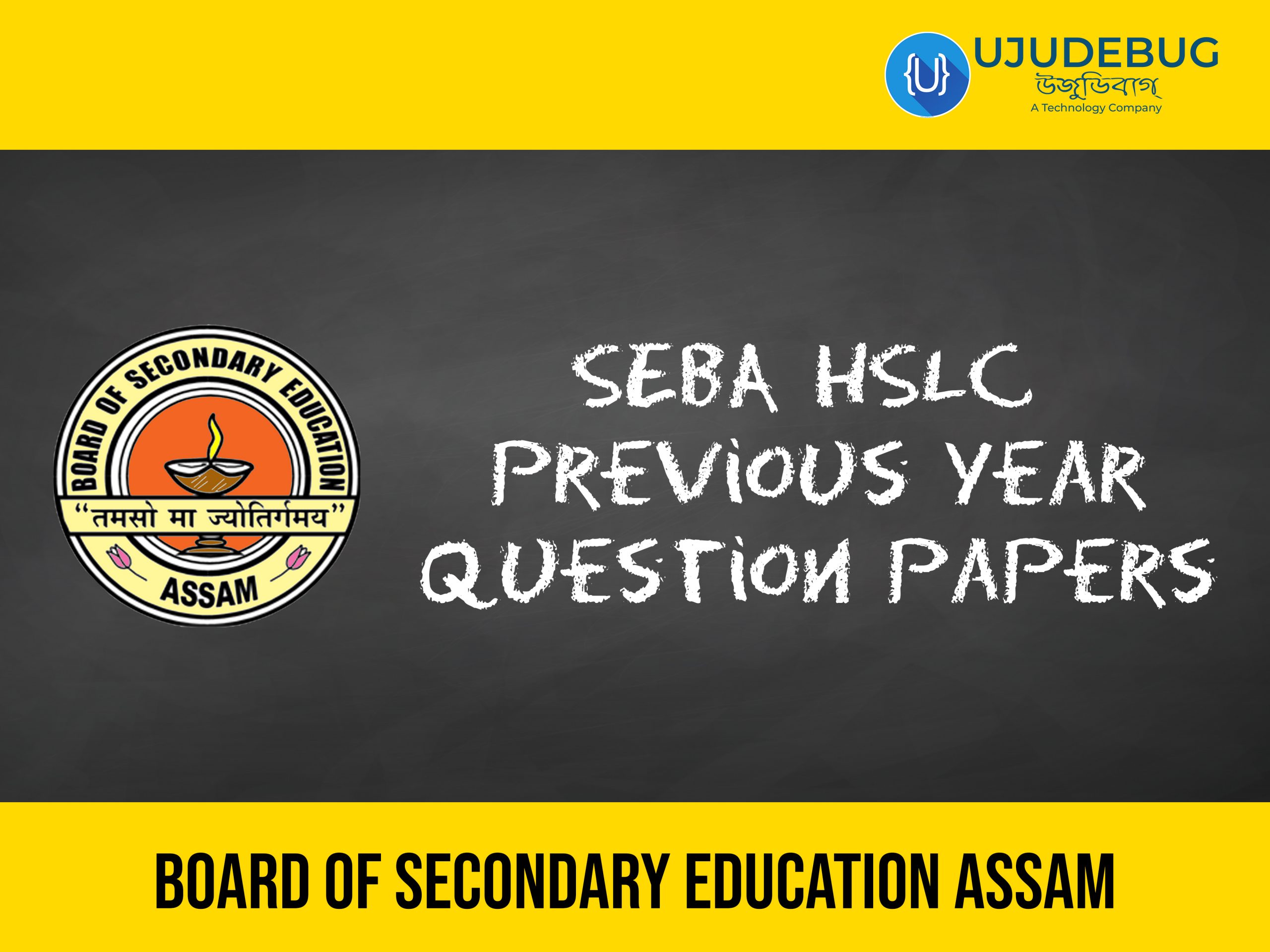 Importance of HSLC SEBA Class 10 Question Paper
The High School Leaving Certificate (HSLC) is an important document that a student needs to acquire in order to pursue higher education. The question paper is an important part of the assessment process and should be taken seriously. Here are some tips to help you prepare for the HSLC question paper. The importance of the HSLC cannot be overemphasized. First, it is an important component of the admission for further studies in Assam or India. Second, it is also used as a basis for admissions into various professional courses. Finally, it is an important tool to assess student's level of learning. Therefore, it is essential that students prepare well for the SEBA HSLC Exam. There are a number of resources available online and offline to help them do this. However, the best way to prepare is by using a practice test or mock test. This will help students identify their strengths and weaknesses and can help them improve their performance on the actual question paper. To be able to create a study plan, the first step is to refer to the previous year question paper and understand how difficult it is. By referring to Assam SEBA HSLC Previous year question papers, you will be able to know more about what kind of questions were asked, as well as how difficult they were.
How to Download SEBA Class 10 HSLC Question Paper
The Subject wise links will help the candidates in getting an overview of the syllabus that is necessary for them to prepare for their examinations. It will also give them an insight into the pattern of questions that are generally asked in these exams.
Where to Download SEBA HSLC Previous Year Question Papers
We have separate pages to downloadSEBA HSLC Previous Year Question Papers yearly basis, following links can be used for the same.
- Download SEBA HSLC Previous Year Question Papers

Importance of SEBA HSLC Class 10 Examination in student life
The objectives of the HSLC are to assess the achievement of students in secondary school and to identify their potential for further education. The assessment is based on a set of compulsory subjects and optional subjects that students choose. The assessment results are used to classify students into one of six levels, which indicate their ability to cope with university level studies. Passing the HSLC conferrs several benefits such as eligibility for undergraduate or graduate programs in various universities in India, access to government jobs and scholarships, and admission into professional courses such as nursing and law. It is a compulsory system of education in India, and typically leads to the award of a diploma or a degree. The HSLC examination has been described as the gateway to a good education and a passport to success. The grade attained in the HSLC examination is often an indicator of future success, as it provides an indication of aptitude and potential. The HSLC exams are of immense importance in the academic journey of a student. They provide key information about one's abilities and help identify areas in which one needs to focus in order to improve. Furthermore, they act as a benchmark for assessing one's academic progress and can help colleges and universities decide which course to offer a student. Every student aspiring to become successful in their academic career needs to have good HSLC results. HSLC examinations are essential for many students as they allow them to gain admission into various institutions of higher learning around the country. Moreover, getting good HSLC results also helps students get into prestigious universities and colleges. Students who have good HSLC results can also find better-paying jobs than those who do not have such results. In addition, good HSLC results also help students achieve better grades in their subsequent academic courses. Lastly, obtaining good HSLC results opens up many opportunities for students, including being able to apply for scholarships and fellowships. It is important that students prepare well for the HSC examination by studying properly and focusing on the topics covered in the curriculum. Student also need to practice test themself regularly so that they are confident of their ability to perform well on the actual examination day. If one follow these tips, they are sure to achieve success in their HSLC examinations.
Thank you for downloading your files. We hope you find them helpful and informative. If you have any questions, please feel free to contact us. We would be more than happy to help in any way we can. Thank you again for choosing us as your source for information and resources.
If you're looking to download a file, click here. We have a wide variety of files available for download, so you're sure to find what you need. Whether you're looking for question papers, free tools, or software, we have something for everyone. We make it easy to find and download the files you want, so you can get started using them right away.




Thank you for downloading your files. We hope you find them helpful and informative. If you have any questions, please feel free to contact us. We would be happy to assist you further. Thank you again for choosing our site and have a great day!
As a software company in Assam, Ujudebug can offer a wide range of services, from IT consultancy to website design and digital marketing. They can also provide eCommerce solutions for businesses that want to sell online. In addition to these services, they can also offer software development and customisation services. This means that they can develop bespoke software solutions for businesses of all sizes, from small businesses to large enterprises. The company has a team of experienced professionals who are experts in their respective fields. They work closely with their clients to understand their requirements and provide the best possible solution. The company has a proven track record of delivering quality services to its clients. With over 10 years of experience, we have helped hundreds of businesses grow and succeed online. We are experts in the latest technologies and can help you take your business to the next level. Contact us today to learn more about our services.