Get a ERP, PMS, CRM, MLM software or a fully customized software at affordable price
Software Development Company in Guwahati
UJUDEBUG is an IT consulting and software services company, delivering complex world-class custom software solutions on a variety of technology platforms to organizations across industry verticals. As a software and product development company in Guwahati Assam, we offer a full range of custom software development services, Software as a product (SaaP) and Software as a service (SaaS) solutions for a wide variety of verticals and business domains. We help you to plan and deploy a unified product vision by aligning business efforts, processes, and technology to meet people's changing expectations. We understand the need for businesses, to ensure they create and sustain great products that customers love. Our business service offerings are categorized into five broad product lifecycle stages. Known as,
Best Software development company from Guwahati, Assam
, UJUDEBUG brings years of experience in the field of Software Development. With a team of highly trained and experience software developers have designed and maintained many business needs. We can develop and maintain your software as per your business needs.
Custom software development services ensure that your company's business strategies and requirements are effectively met by the software built for you. Organizations are like fingerprints - unique and different from one another. Even similar organizations have different operating processes and requirements. A commercial off-the-shelf software neither satisfies all the demands and nor is it cost effective. The company is forced to compromise on software features despite spending excessively. With custom software application development services, the company can obtain customised software purely based on the need of the company to help fulfil their business objectives. UJUDEBUG's software development team exhaustively studies your objectives and software requirements, designs, architects, develops and tests the software with the help of their experienced business analysts and application developers. With the help of UJUDEBUG's ERP, PMS, CRM, MLM or a fully Customized Software Development services, you can integrate the software across multiple platforms and multiple devices over a network or internet to enable optimal operation of the business applications as per your need.
Get a ERP, PMS, CRM, MLM software or a fully customized software at affordable prices to help ease your business management and know everything about your data. With Ujudebug software solution, now you can connect 24*7 with your business & clients and get your data with you anytime, anywhere.
Some of the Software that we prodive
ERP Software
ERP Software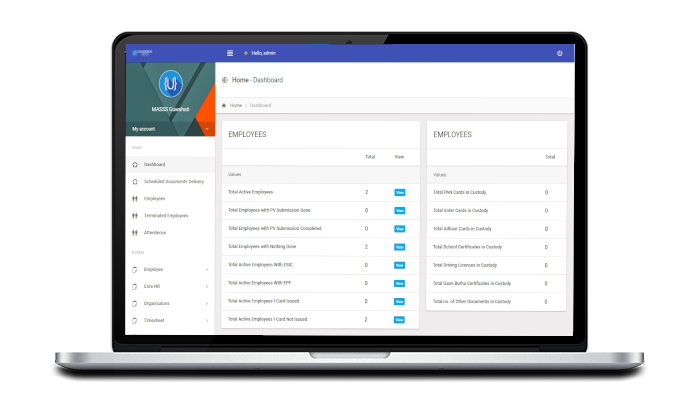 Get all the information about the Masss India - ERP Software. Starting from the starting processes and features added to the App.
CRM Software
CRM Software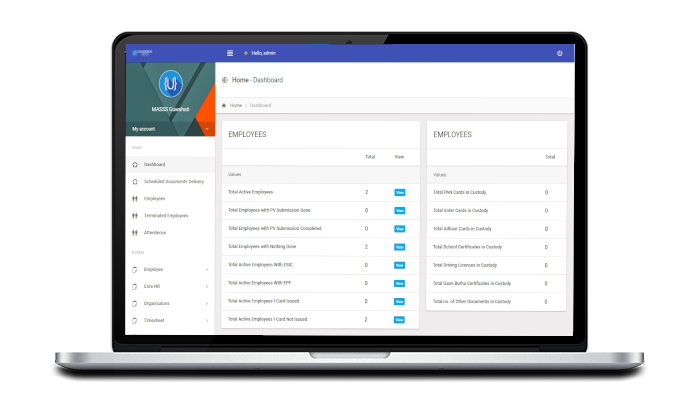 Check out our CRM software - All features and details are mentioned here.
MLM Software
MLM Software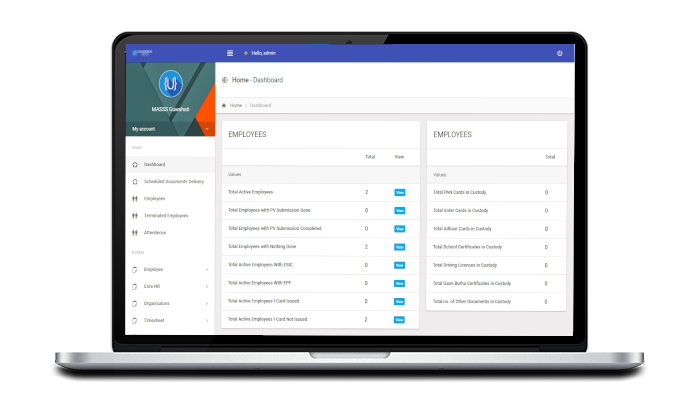 Check out our MLM software - Get all features and Plans are mentioned here.
---
School Management
Software
School Management
Software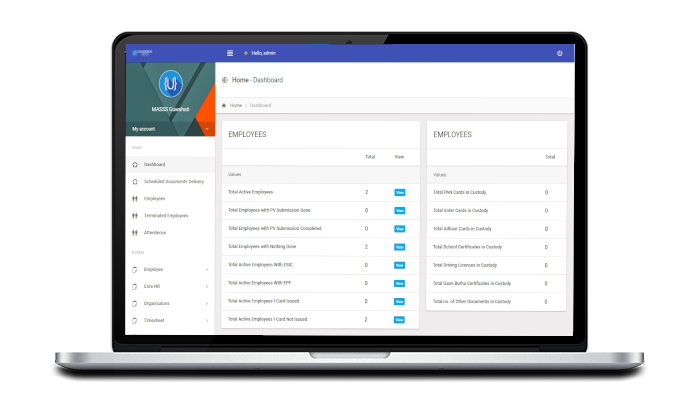 Check out our School Management software - All features and Details are mentioned here.
Hospital Management
Software
Hospital Management
Software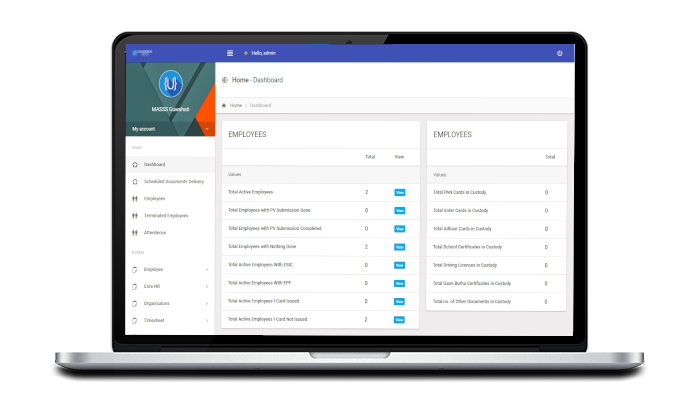 Check out our Hospital Management software - All features and Details are mentioned here.
We at ujudebug will help you create visually exciting, powerfully interactive software at an affordable price. To minimize the cost and increase the scalability of the software we transfered most of our software to Google Cloud or Amazon AWS or Microsoft Azure Platform. Now we are one of the very few companies which completely moved to Cloud from traditional server setup which results in 0% downtime on our software and instantly scalable on demand. Due to demand, we have also decided to sale our software products in two plans. First is One Time payment plan and another is Monthly Payment Plan. For One time plan you need to pay only once for a software product. But if you don't have the money to purchase it or you just want to give it a try. You can opt for Monthly Payment Plan, where you will get an Bill by the end of the month just like your other services. This way you can save money an use our services at low cost. You can also Opt-out from any software services any time you want which makes UJUDEBUG a unique a consumer friendly company in Northeast India.
Check out our portfolio and have a look into our sample works.
UJUDEBUG Offers Exceptional Quality in Software Development Projects
We Specialize in
This is the 1st item
This is the 2nd item
Software Development Solution
ERP(Enterprise Resource Planning) Software Development
PMS(Property Management System) Software Development
MLM(Multi Level Marketing) Software Solution
CRM(Customer-Relationship Management) Software Development
Hotel Management Software Solution
Hospital Management System Solution
Institute Management System
School Management Software
Logistics Management Software Development
Wholesaling and Warehousing Software
Private Labeling and Manufacturing Software
Pharmacy Software Development
Gym Management System
Health Club Management Software
Club Management System Development
This is the 1st item
This is the 2nd item
Stock And Inventory Management System Development
Point of Sale ( POS ) Software
Logistics Management System
GST Billing and Stock Management
Tea Garden Management Software
Medicine Shop Software
Club Membership Management Software
Fitness Club Management Software
Hotel Billing Management Software Assam, India
Hospital ERP Software
Cloud Server Software Management
Custom CMS Software
Bulk SMS and Email Software
Software Solution with Payment Gateway Integration
Customized PHP Software
Custom Software Development
We accept Software Development projects including Windows and Cloud solution from all major towns and cities of Assam including Guwahati, Silchar, Dibrugarh, Tezpur, Tinsukia, Bongaigaon, Mangaldai, Nalbari, Pathsala, Nagaon, Jorhat, Sivasagar, Lakhimpur, Dhekiajuli. We haved expanded our Ready Made Software sales and custom software development services to multiple cities of Northeast including Itanagar, Arunachal Pradesh, Imphal, Manipur, Shillong, Meghalaya, Aizawl, Mizoram, Agartala, Tripura, Kohima, Nagaland
Our company is one of the leading software company in Assam. Our developers have ample experience in different fields and scenarios. No matter the demand of our client we have always tried to fulfill his/her needs. Our developers can work under pressure and hence we can overcome any time of time barriers. We always try to further improve ourselves so that we can support and help each of our clients whatever their needs. Our developers are hard-working, punctual, well-experienced, and always up to date with the latest technology out there. That's why we can proudly call our company one of the best software company in Assam.
Quick Enquiry
For ERP, PMS, CRM, MLM Software or a fully Customized Software related questions or advice from timeline to budget, please send us a message. We reply within 24 hours !