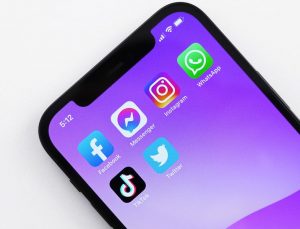 Millions of mobile apps are available on Google Play Store and Apple Store, and the number increases every dawn. This is because as new businesses break into the market, they also want to leverage modern marketing technologies to reach the target market. If you are launching a startup, you should also be thinking of app development to complement your business.
Startups, small and established businesses, and gaming platforms, such as the house of fun, capitalize on mobile apps to attract and retain customers through smartphones and other mobile devices, especially in this age when mobile is everywhere with you. Complementing the increase in demand for mobile apps is the increasing number of mobile app developers. Therefore, you only need app ideas and leave the rest to the experts.
Below are the best apps in 2021 to consider for your business
The COVID-19 pandemic shocked all businesses and economies. Restriction measures forced employers and managers to find new ways of working with remote teams to achieve organizational goals. While you can hardly compete with Slack and Zoom, creating an exclusive app for business collaborations is an opportunity.
For instance, while Zoom made it possible to communicate, share ideas, hold virtual meetings, and collaborate, you still need an application that monitors personal productivity. App ideas that help your employees remain focused and increase productivity in a remote working environment are beneficial.
Another great app for small businesses is a tool that monitors employee satisfaction. Such applications should have project management features, time-tracking abilities, track productivity, and collect individual worker feedback. Employee feedback can be collected through quizzes and results analyzed for HR managers to evaluate overall employee happiness.
Grocery Shopping and Delivery App
The grocery shopping and delivery market grew exponentially during the pandemic. With changing customer behavior, most people won't abandon the unmatched convenience of grocery deliveries to struggle with crowding in supermarkets. This explains why the grocery shopping and delivery market is expected to grow by over 20% annually until the decade ends.
That said, you can take advantage of this idea and develop shopping and delivery as a service app. Your employees will be tasked with buying and delivering goods ordered by various customers. The application should also allow customers to compare the price of grocery items from different groceries. For instance, if a user wants to purchase beef, the app automatically shows stores with discounts on this item.
The same can be integrated with the supermarket checkout application, eliminating long queues in retail stores. A self-checkout application allows physical shoppers to pay for products simply by scanning them on their mobile devices.
Most eCommerce websites and applications operate using a similar model. For these apps, customers search for their desired items and select what suits them. However, inside-out shopping app ideas are totally different. With this, work with app developers to create a system where customers can post photos of what they need.
Wholesalers and retailers can then offer suggestions that are good picks based on customer photos. This is a transborder application that existing businesses and startups can use.
A crowdfunding application is essentially a Fintech app that helps to aspire entrepreneurs fundraise to actualize their business ideas. Even though crowdfunding isn't a new concept, most crowdfunding platforms are web-based, meaning that most mobile users are locked out. This is a good idea, especially if you don't have sufficient capital to start your business. A crowdfunding application allows you to raise affordable capital in exchange for dividends.
Booking.com for Salons and Small Business
The demand for beauty salons in the U.S. is on the rise. However, the pandemic made it difficult for most people to attend salons physically. Besides, due to the surge in demand, most customers had to endure long queues before being served, especially in beauty salons offering several services. While some salons may have individual applications that customers can use to check for available services, you will have to check and make inquiries from multiple platforms before finding available slots.
However, a booking.com like application may be the solution to this problem. Such an app makes it possible to view all the available slots in beauty salons within your locality. The idea behind this application is to aggregate all available offers in one application. This works like Expedia or Booking.com, but for beauty spots. Users simply enter their preferred time, and the app provides available spots.
An on-demand laundry application is a service app that joins the list of many on-demand applications available currently. Unfortunately, only a few of these applications target laundry service customers. Applications such as FlyCleaners and Rinse are limited to certain geographical locations and have a long turnaround period.
That said, your app idea could be centered on allowing users to place laundry orders in advance, select their preferred pick-up time and location for the clean clothes to be returned to. This idea benefits laundries looking to streamline their customer experience and customers who need this equipment. Similar app ideas include on-demand fuel delivery applications, such as CAFU and parking space finder apps that use data from webcams, satellites, and parking lots.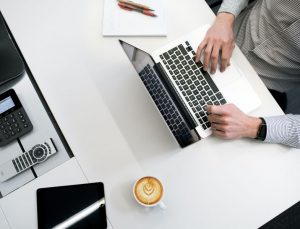 Unified Payment Interface is in high demand currently. Basically, these are real-time cross-banking payment systems that allow users to send and request money from various institutions. With this, you can link several bank accounts within the application and request or send money simply from your mobile number, account number, or virtual address. It aggregates all your bank accounts for simple transactions.
Virtual and augmented reality are among the key trends in current technological systems. Just like virtual architectural systems, a virtual shopping app allows users to visualize if various clothes they intend to purchase are a good fit and how they appear in various styles. This saves a lot of time initially spent waiting in queues, trying, and changing clothes in dressing rooms.
Even the best of the best sometimes need mentorship from other qualified coaches. Unfortunately, even in the current digital era, mentoring is old-fashioned, where mentees find an established professional, develop a personal relationship, and ask them to become mentors. However, an effortless way is to create an app that connects mentees to experienced mentors directly.
Most students were forced to study from home during the pandemic due to isolation measures. This led to skyrocketing of e-learning apps from March 2020, and the demand doesn't seem to decrease soon. Currently, the market grows by 21% annually and is expected to surpass $1 trillion by 2027.
Unfortunately, even with such a sharp increase in demand, finding a good tutor for kids remains a common challenge most parents face. However, this can be solved by creating a learning app connecting experts from different fields with students. The app can be used to connect students with teachers from local areas or various parts of the country for video lessons. Being the inventor of the app, you can charge tutors some percentage of their earnings.
Conclusion
Coming up with various app development ideas is certainly not an easy task. However, having a viable concept is the most important part of developing a successful application. With a good concept, you can then approach app development experts to actualize your ideas. That said, which pressing app idea do you have in mind? Share your thoughts in the comments section below.