Can you get a website for Free??
Are you looking for a website? Are you short in money or don't want to spend building a website? Or maybe you are just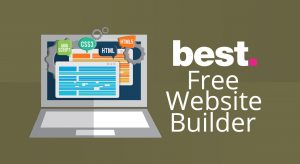 starting it up and don't that money to spend on the website. In any case, this going to help you find how to get a website for free without even spending a single rupee. There are few ways to get a free website but before going to those ways I would like you to inform about some advantage and disadvantage for the same. The key advantage of having a free website is "It's Free". On the other hand, it has a few disadvantages as well.
Since it will be free, the website provider may display some ads over there.

You can't have a good looking domain name. For example: If you want to have a website from Wix most probably going to have "

http://yourname.wix.com

" as your website domain name. But if you want to have a website like 

www.mywebsite.com

, you need to pay some rupees to those companies. Similarly, if you have a free website from google your website name will most likely be "

https://yourbusiness.business.site/

".

The amount of customization is very limited in those free website provider solutions. For example, if you want to have a free website from google. Options available for customization in google free websites are Name, Logo, Slider Image, Reviews, Gallery, Map, Contact information. If you want to add more, customize these, there are very few options available.
List of free website provider or website builder
Great For Personal and Small Business Websites
If you are a business owner, most likely you have already using Google My Business for your local business or small business. And if you are not using that perfect tool, contact Digital Marketing Agency – Ujudebug now. After signing up on Google My Business Tool, you can easily have your website within a few clicks. Like most Google products, it is entirely free. They also offer responsive templates, drag and drop editing, embedding HTML and Javascript, integrations with testimonial from Google Map and most of their other services. On the other hand, the styling options are very limited here. There is no way to add custom CSS and website look is pretty basic comparing to the current standard.
Create a free website or blog in minutes by using a simple drag and drop interface. No ads. One of Time's 50 best websites of the year.
Wix is a website builder with 100s of highly customizable templates. They provide Free and Paid service for their customer. With Wix, you can have complete control over the design. You can add external fonts, images, videos or animations in the background. There also another option to select based on your industry (music or band, photography, portfolio, hotel, restaurant, etc).
Wix offers a wide range of features and custom designs. It's a better choice for larger sites and suitable for more advance users.
Over 25 million people using Weebly as a website builder that allows anybody to build their websites quickly and with ease. This free website builder allows you to build beautiful websites in a very short period. Moreover, even if you do not have any programming background you can easily use this platform learning a few simple steps.
35% of the websites use WordPress, from hobby blogs to the biggest news sites online. With over 60 million people, WordPress is the standalone opensource platform used by the Largest Number of Websites.
By signing up on WordPress.com you will get WordPress.com Subdomain for free. Thus your website link would be like "yourname.wordpress.com". Here you can get from more than 70000+ plugin available for WordPress worldwide. This will also include a Pre‑Installed SSL Certificate, 3 GB Storage Space and Dozens of Free Themes for WordPress. As an opensource platform, you are going to have the best Community Support here. The most futuristic thing about choosing WordPress from others is that you can expand to a Complete Premium business without the need to rebuild the whole website.
As the best website designer in Guwahati, we also use the WordPress platform to design and develop websites for our clients. As of now, we have successfully completed more than 600 websites in WordPress, which is the largest of any other website designing company in Guwahati or Assam. You can also check out our portfolio to get more info about our previously completed projects. 
There are many other options available as free "website builder" out there. You can easily get to know about those by search the same on Google or any other search engine. You can give try to create a free website using these free tools or websites. But as you will grow, you need to create branding for your business, you will definitely need to go to some paid service. These free tools may feel your customers that your business is not that big so that they can trust you. Thus, sooner or later you will need some paid service to your website, or to build your social presence.
We urge you to choose us to work for you, then only you will come to know how we have become one of the most trusted Website Designers in Guwahati. Feel free to discuss your project with us, we would love to help you. Click on the following link to contact us or fill-up the form, our executive will contact you soon.