While starting a business, a logo gives the face of that business. That is why many businesses/companies want their logo to be unique and attractive to others. In short, there will be always a demand for good Graphics and Logo designers. But, the question comes How To Become a Graphics and Logo Designer in Guwahati, there are not many institute or organization available that teaches this type of course. on the other hand, there are too many resources on the internet to go through them and figure out how to learn from them. don't worry we Ujudebug are here to give you all the necessary detail about How To Become a Graphics and Logo Designer in Guwahati.
1. Learn the basic Principles of Graphics and Logo Design.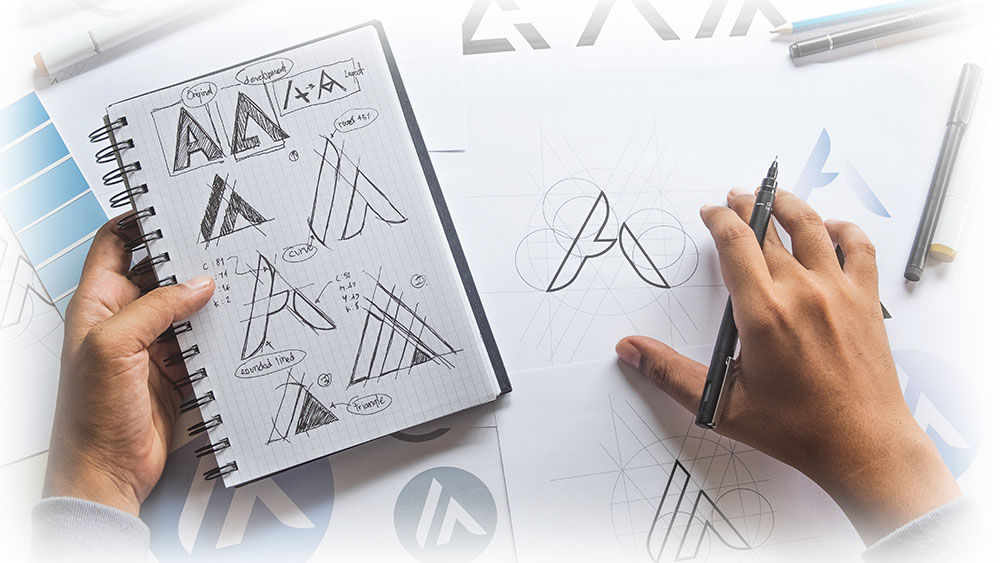 To become a Graphics and Logo Designer, you first need a good understanding of the principles of graphic and logo design. And should have an eye for creative and attention-grabbing design. To create a good design one should have a creative and focused mind. Graphics and Logo Designing involves a lot of groundwork and requires expertise in applying design theory and principles. Graphic and Logo Designers need to consider elements such as color, shape, space, texture, lines, typography, scale, dominance and emphasis, and harmony. They also need a firm understanding of the image or brand that the logo needs to convey, alongside an understanding of how various demographics respond to some of the most iconic and popular logos ever created. All of these elements impact a design and can shape how an audience feels.
2. Learn to use the basic Designing Tools
There are many tools that Graphic and logo Designers use. Most commonly, they work with graphic design software. For example,  Most Graphic and logo Designers commonly use Adobe Creative Suite which is very standard. Meanwhile. You will have to become familiar with software like PhotoShop, Gimp, Illustrator, and InDesign, as the majority of design work can be created through these tools. There are also some websites that can be very helpful for creating logos, they are LogoMakr, Canva. There are many user guides and training resources widely available. Start by looking for Adobe's series of tutorials on YouTube or some other platform.
3. Working On Your Own Projects to improve and polish your Skills
After you have gained all the knowledge of graphic design principles and tools. That doesn't mean you have become a Graphis and logo designer. The efficient way to improve your skills and master graphic design tools is to always create and work on your projects. For instance, you can create mock ads designs and logos for real or made-up companies. Moreover, you can also make a company's existing designs and try creating a new design — this is good practice for identifying and designing for target audiences. Another option is to volunteer with local non-profits or brands. Offer your design skills to these organizations so you get more practice, as well as gain real-world experience. And stop learning and practicing new trends and tools.
4. Create a strong portfolio to present your Designing Work
A strong portfolio is a must thing for any Graphic and logo Designer. Your portfolio can include projects you completed for a course, as well as personal or work projects while learning. Most importantly while presenting Focus on quality over quantity. Your portfolio is the first impression that potential employers or clients will see, so select work that demonstrates your design skills and interests. A strong portfolio proves that you are capable of getting things done, and have, in fact, done so for (presumably satisfied) clients.
Conclusion:
To become a full-fledge Graphics and Logo Designer you must have the mindset and dedication. Further, it will be a long process and it will take a lot of your time. We Ujudebg know how much time is needed to create a well-designed logo for a company. We have designed many logos that you can check out in our portfolio section. Moreover, we also provide logo design services for anyone who is in need of a logo. You can contact us or visit us at any time you want we will help you.