In this modern era where everything is done on the internet, Google has become an essential part of our life. In other words, we use Google in our day-to-day life to tackle some of our daily tasks. For instance, we use Google to find the meaning of something or some word, we use Google to find some location of someplace we don't know. Moreover, when we are in need of something we immediately search it on Google. As a result, it shows many different websites and stores from where I can buy the item I search for. As a result, many businesses are registering to Google. And we Ujudebug are here to help and tell you How to get register with Google My Business in Guwahati. 
In this blog, we will guide you step-by-step on How to get register with Google My Business. Here you will get all the required information and detail about Google My Business and how to set up your business there.
What is Google My Business?
Google My Business is a tool that enables you to manage and optimize your Business Profile on Google. So in short what is Google My Business is and how does it work, let's first make sure we're clear on what a Business Profile is.
Your Business Profile is a free tool that allows you to take charge of the way your business appears on Google Search and Maps. With your Business Profile, you can connect with customers, post updates, list your products and services, accept online orders, and more.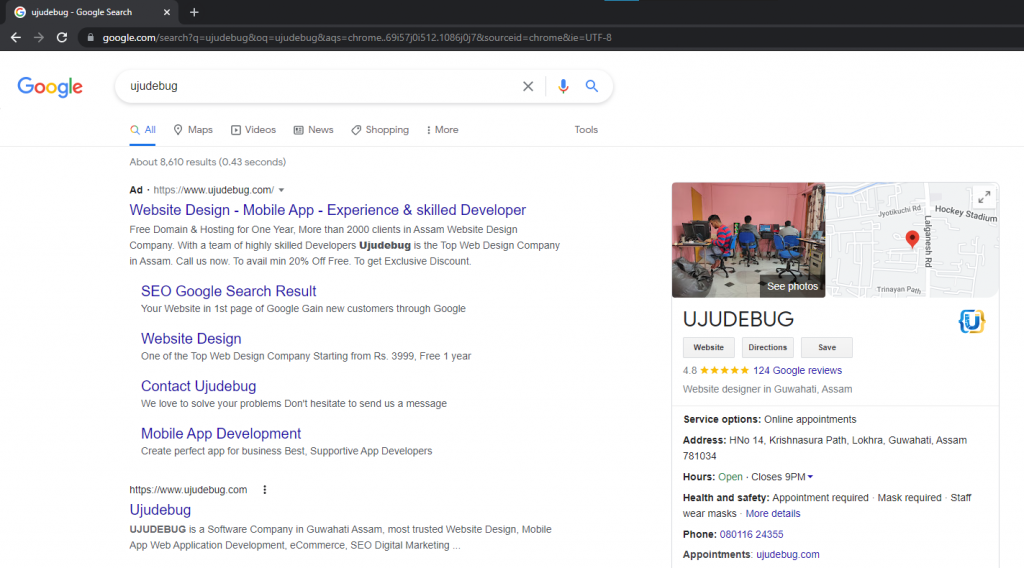 Steps to get register with Google My Business:-
1. Go to Google for Google My Business:
Firstly, go to google and search for Google My Business. You will get Google Business Profile as a top result click on the first link. Then Click on Manage Now.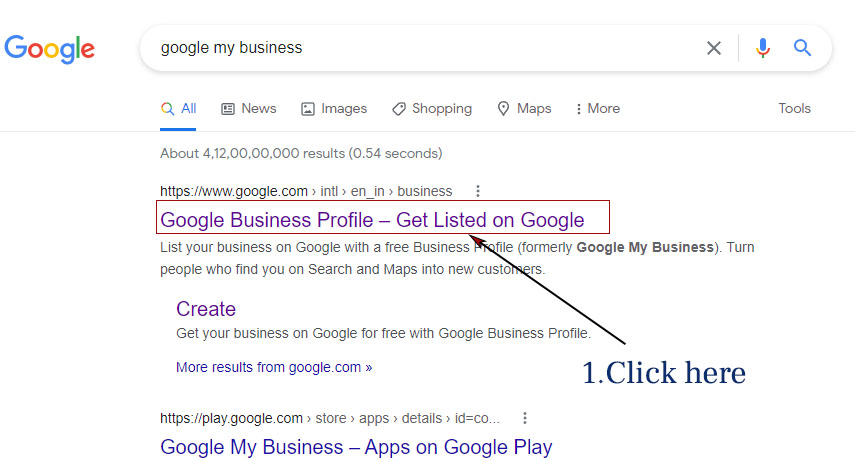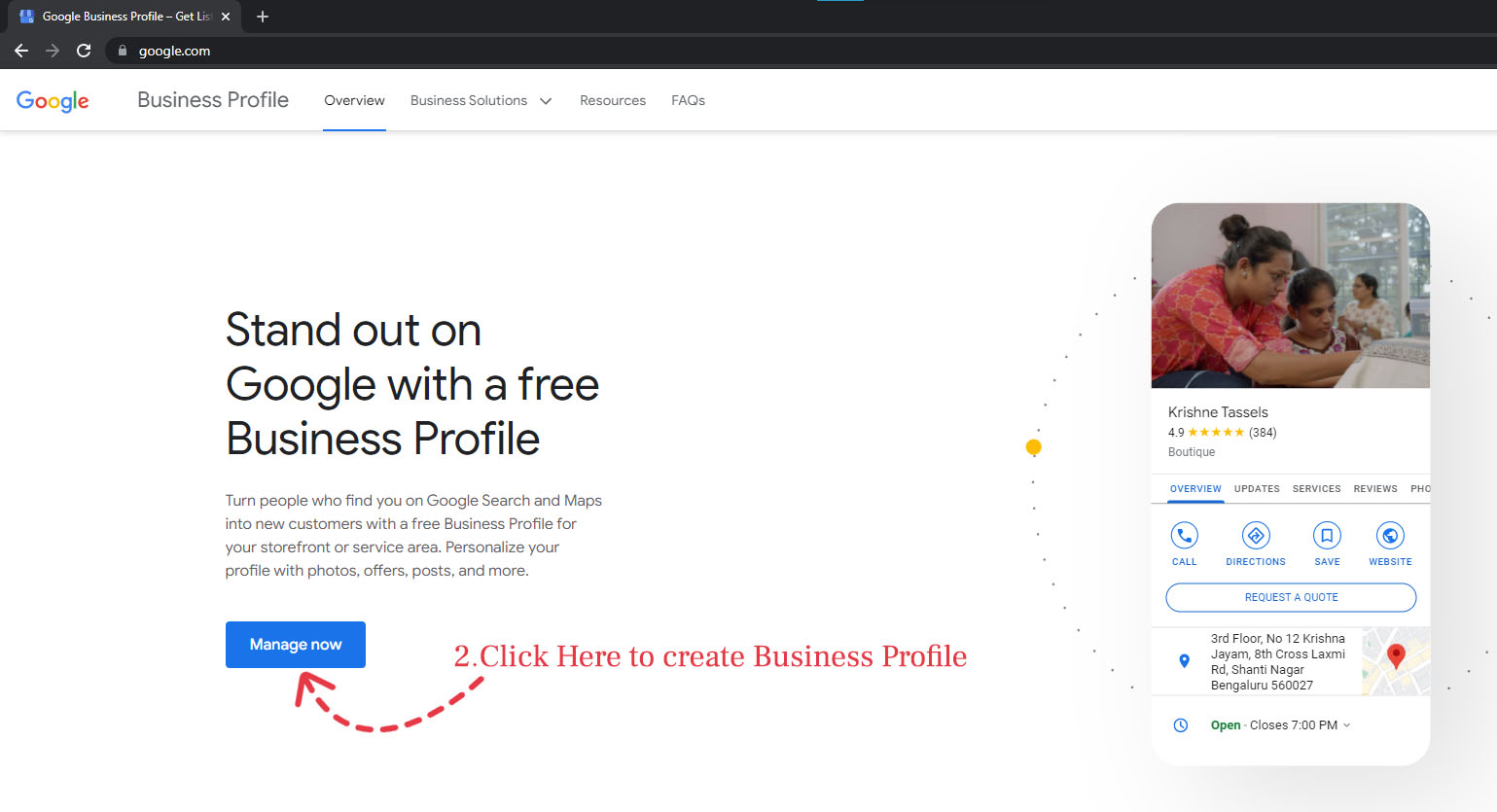 2. Signing-up or login to a Google account
After, clicking on Manage Now, the Google Sign-in page will open. If you already have a Google account then just log in to your present account.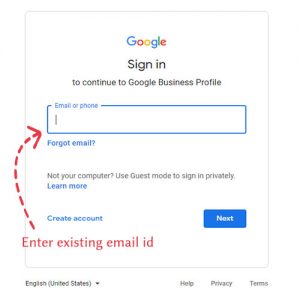 On the other, if don't have a Google account just click on Create account,  then you have to create a new google account for your Business Profile. if possible use your business name as your business name. Fill up the detail for creating a Google account and follow the step. You will automatically be redirected to a screen confirming your account is all set up and you can now create a free business profile. finally, click on continue.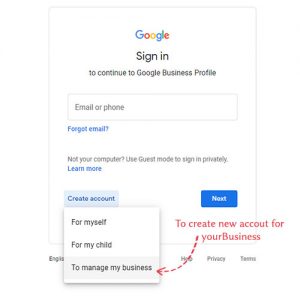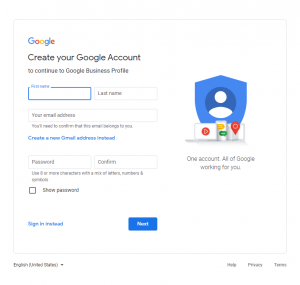 3. Finding/ Adding your Business
Thirdly,  Google Business Profile Manager will open, where to can either search for your existing business on Google. Or else click on add your business to Google to add a new business profile to google my business.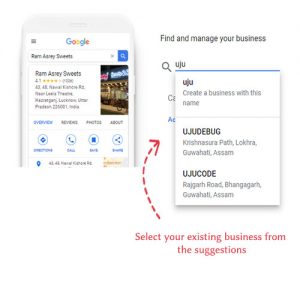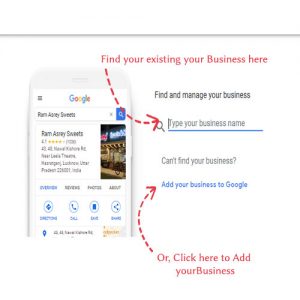 4. Type Business Name and Business Category
Here to have to Enter your business name and business category. While entry you can check whether the name you are giving to your business is already taken or not. It is recommended not to use additional details like address, and/or service area, business hour, and category in the section of Business name. As it goes against guidelines Google and your listing can be banned.  Once you confirm your business name and category click on Next.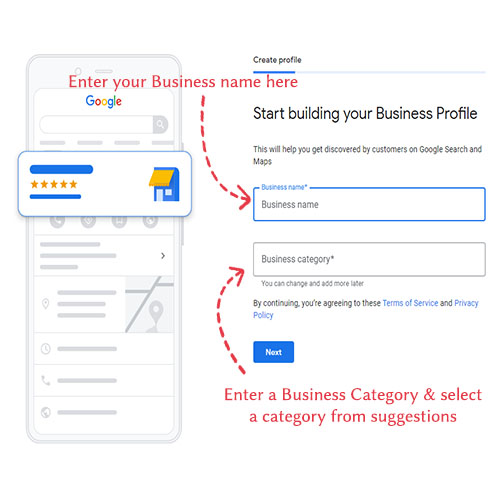 5. Location of your Business
here you will be asked a question by Google Do you provide deliveries or home and office visits?. If you have a business like a shop, restaurant, salon, etc where customers come and visit your business, then click on Yes. For yes your address will be shown on Google result and a Red pin on Google map where your business is. After selecting yes click on Next. After that, you will ask to fill in your address details like Street name, City, Pin Code, and State. And Click Next, you be asked to select a specific area, you're able to serve your customers. It will be displayed on your listing panel in the form of an area coverage on the map.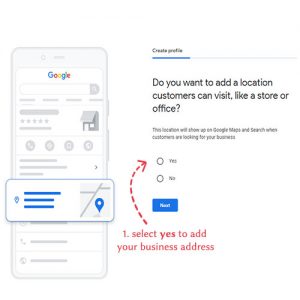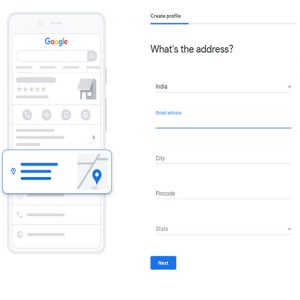 If you have a service-type business like electrician, plumbing, AC repair, or simple you don't want to provide your address. Then click on NO and click Next. 
6. Add Contact Details
In this section, you have to enter your Contact Number and a website URL if you have a website for your business. Both will be displayed on your panel where customers can get in touch with you / your business. I recommend you add both. For example, if you don't have a website select the option I don't have a website. However, you can skip this Add Contact Details part if want to.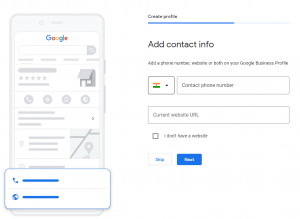 Subsequently, you will be asked to select the option for Wanting updates and recommendations for your business on Google?. If you select Yes you will receive updates and a recommendation for your business. I will ask you to Choose Yes as it can be helpful. But, in the end, the choice is yours. After choosing click on Next. You will be redirected to the verification step.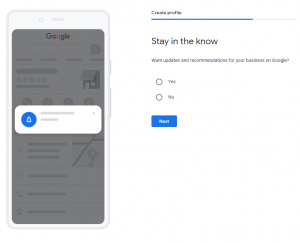 7. Verification
Finally, you are asked to verify your Business profile via mail. Where Google will send a verification code to verify your Business Profile. Or you chose to verify it late if you want. But I advise you to do it in an instant. After you Next your basic business listing will be created.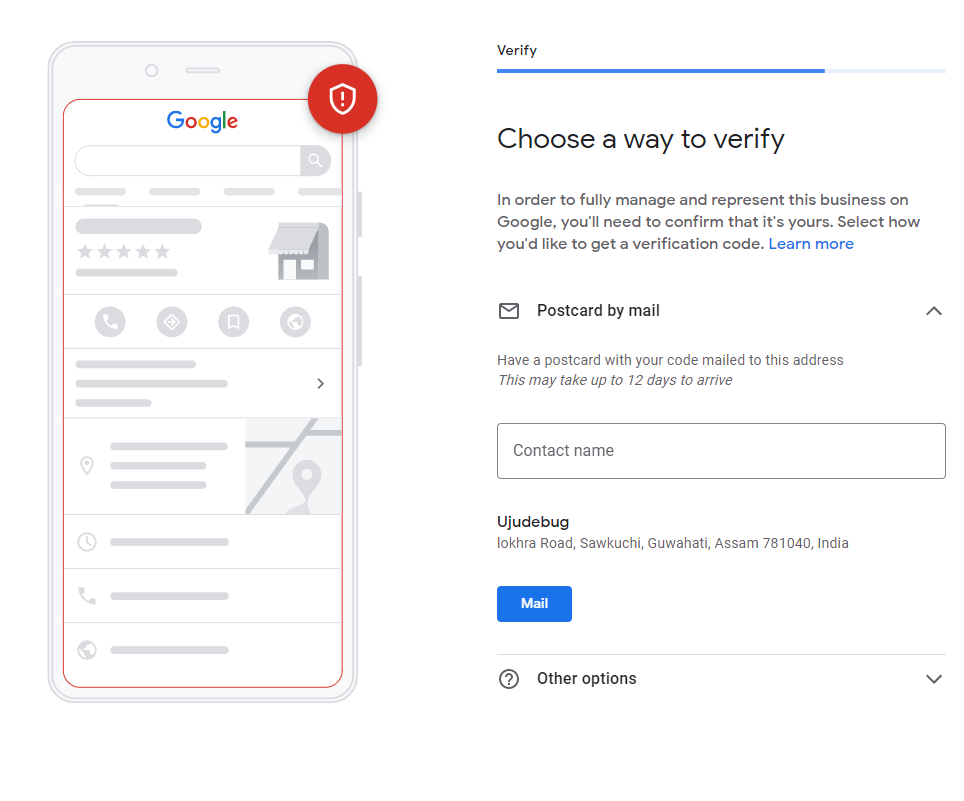 But, you don't want a simple and basic, you want to provide much more details and information about your business to your customers as much as possible. You Can click on Continue to add more detail to your business some of the details you can add are:
Based on Business Category Google will add some services that your remove or add more services if you want to for your business. And also you can add specific services for your business if you want to.
Add a description of your business, from which a portion of your description will be displayed at the bottom of your listing panel.
You can add images of your business which will also be displayed to your customers. As a lot of customers will decide to choose your business based on those images.
You can set the Opening and Closing of your business.
After all, things are been done Google will take you to your Google My Business Dashboard, where you will receive various messages regarding your Business profile. Such as creating posts, etc, or managing your online presence across Google, including Search and Maps from this dashboard.
Conclusion:
I hope this blog How to get register with Google My Business in Guwahati helped you create your Google My Business account. You can Contact Us if you need any help in creating your Google My Business account. We are experts in SEO and Digital Marketing that can help your business grow more and create an online presence.