Every businessperson is here to make money online. To fulfill this purpose, every entrepreneur tries different business opportunities to earn money online and finally settle for the best long-run profitable project. If you are wondering how to make money from apps, then you should read this blog. This blog will provide you with some facts & tips to earn money from your mobile apps. In the digitally influenced world, mobile application development is growing at a tremendous rate. Thus knowing how to earn money from your mobile app is important.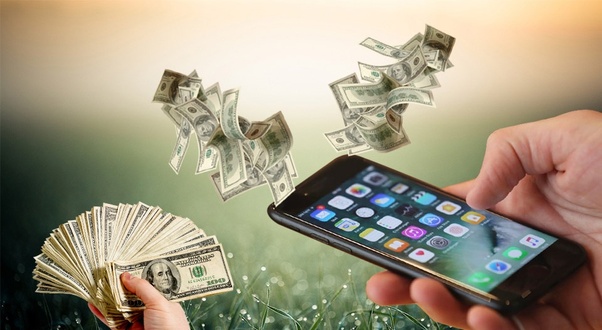 While beginning with money-making app development there comes a common question to every mind that should we start developing a free app or a paid app? Even though the free app will get us more downloads, how will it benefit us? Are In-app purchases more beneficial or low priced mobile apps?
Let's understand the differences which will help you to make the decision.
Advertisement Supported Mobile Applications
This is something we all are aware of, in-app ads. Ad networks like AdMob, iAds, are offered by Google and Apple, respectively. But yes, high traffic and a lot of downloads will be required to make a good profit from your free app offering.
In-App Purchase
This feature is more relevant from the users' perspective. In this revenue model, users can unlock some additional features or levels after buying an upgrade.
The in-app purchases that an app owner can offer may be consumables like virtual currency or non-consumables like advanced levels, maps, or other kinds of virtual merchandise.
From among the most popular mobile apps, more than 50% make use of in-app purchases to earn revenue. In future, the number of such apps is only going to increase.
This strategy is based on the freemium model, where you would be offering your app for free, but offering the premium features, advanced levels or access to premium content for an upgrade. Quite a popular model, in fact!
Subscription
The subscription model is highly effective and presents quite a fair deal for both the parties involved, the developer and the app user.
Here, your app would be offered for free and some of the content without any charges to the users.
Once the users begin enjoying the app and find some value in its offerings, they can upgrade to a paid subscription which would offer them unlimited or staggered access to the app content.
Another similar model is where users get a free trial period and enjoy unlimited access to the app for a limited time period. Once that time period expires, the users is blocked and would have to buy the subscription to use the app beyond the trial period.
Paid Apps
Sometimes mobile apps come in free and premium paired version. To download the premium version of an app a user has to pay a one-time fee to upgrade to the premium app offering for better features. When a free app is created, it contains a link attracting the users to try out added features.
There are many apps on app store and play store which promise to eliminate the ad support feature on up-gradation of the app. So yes, your free version can earn from ads and users can get rid of those ads by purchasing the premium version.
You have spent a whole lot of time, money and other resources on building your app. It is only fair that you would want to put a tag on this final product. This means if you were to offer your app for $0.99 and got a million downloads, you are almost at a million-dollar milestone for app revenue.
Sponsorship
Mobile apps are a great compliment to your existing website. It can be built and published without investing huge amounts of time and money. Mobile apps allow you to provide content that is relevant and interactive such as maps, special offers or event schedules that can be accessed quickly and tailors to the individual user. They are a growing addition to the list of member benefits for member-supported organizations. That make it easier to find information about business services and special offers.
There are two different ways in which you can workout a deal.
A revenue split
Monthly sponsorship fee
This strategy can actually be quite a lucrative proposition. The app developer, you, in this case, would get the benefit of the existing web traffic. This can actually help you in promoting the app while expanding your user base.
Affiliate Program
A mobile affiliate network is essentially a mobile platform which brings the mobile advertisers and affiliates on common ground.
Here, by joining a mobile affiliate network, you would be advertising relevant products. You can earn money from it.
This revenue can either be in the form of a cost per action. Where you can earn money every time someone clicks on their ad, installs their app. 
The second form is the revenue sharing model where you would receive a certain percentage of revenue.