Tambola Game is a game of probability, It is called Bingo Of India. It is quite famous in India and is played almost every part of India. And we have create a best interactive and good looking Tambola game.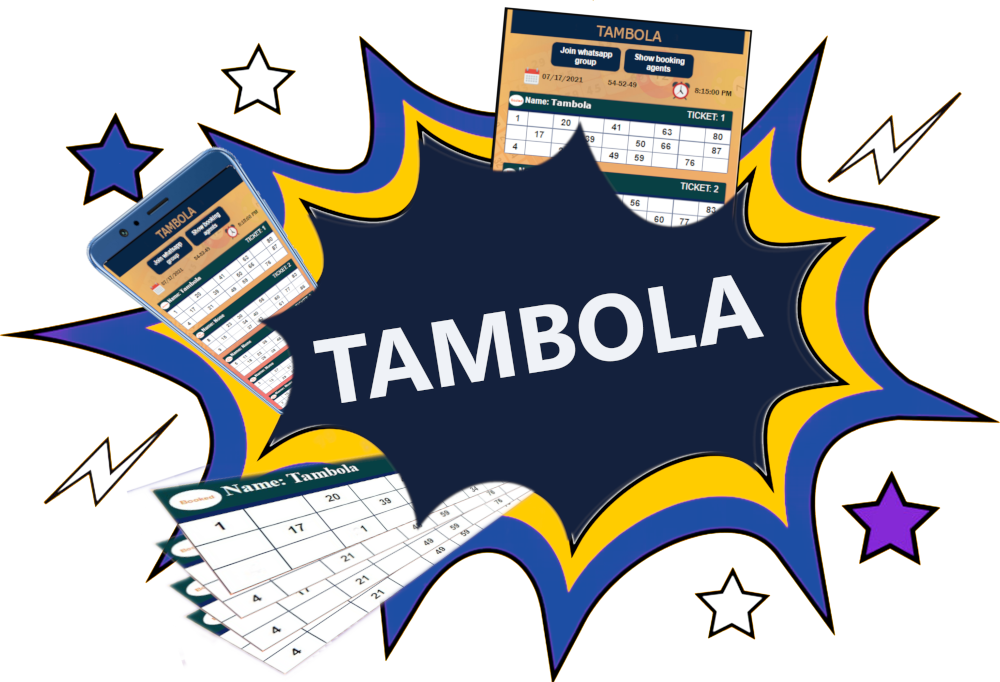 Tambola is basically an Indian Bingo Game or Housie Game is a fun game of numbers, that totally depends on probability. Tambola is a very enjoyable game of numbers. Tambola is an engaging game played in various countries from generations. This game is very easy to learn and anyone can play it. here each player must buy at least one ticket to enter a game. Tambola is played with Numbers (1-90) being called out one at a time and players striking out those Numbers on their Tickets. It contains 27 spaces, arranged in nine columns by three rows. Each row contains five numbers and four blank spaces.
---
User Interface
The user interface(UI) that we have created for the Tambola Game Website is very good-looking and has an interactive UI. While creating this UI that is both simple to browse through and attractive to look at. We have created Tambola's UI to make the user spent more and more time on the website. Here they can see all available tickets and also the ones that are already have been bought by others. When the game is live the number are called and the user can watch for his numbers and if the user's number is matched the user's name is displayed on the website.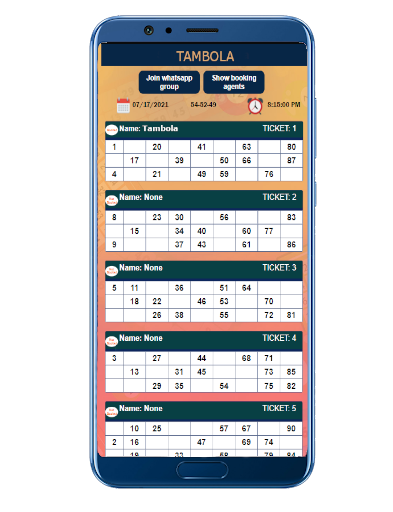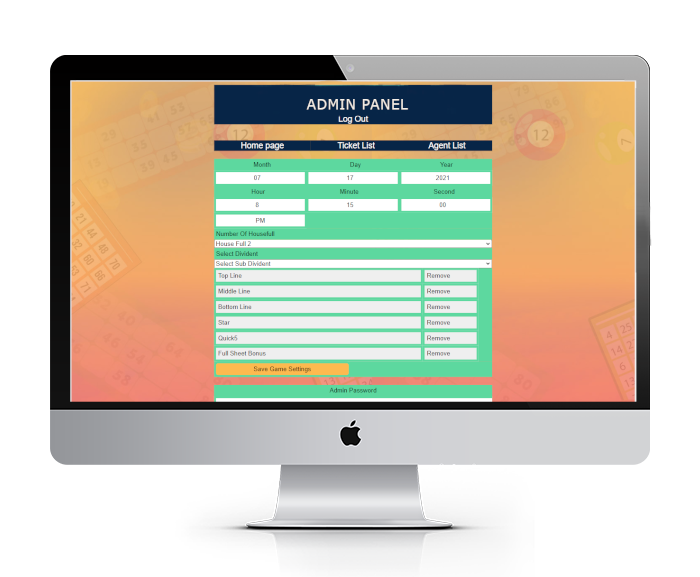 Admin Panel
We provide an admin to every client to manage their website more efficiently and in an easy way. Here admin gets all the features to mage the website without having any computer and programming knowledge. Admin can set the starting date of the game and end time. The admin can add new agents and also can delete agents if the admin wants to.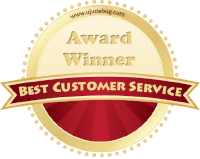 Some Special Features Of Tambola
---








Why Us?
Best Tambola Game Website You Can Get!
We provide you the best Tambola Game Website that you can get. We created a website that has some best features and that makes our Tambola game unique from others.
We create the website as per the client's desire.
Before creating any website we take all the information and inputs of the client for their website.
We provide a custom-made admin panel that is easy to use and allows the admin to manage them with ease without any confusion.
We are here to help our clients with problems they face with the website.
We can make changes to the website whenever the client tells us to.
Tambola Game Website Looks
Here is the layout of the Tambola game website that we have created so far. Here we have provided both the desktop looks and mobile looks of the Tambola Game website.