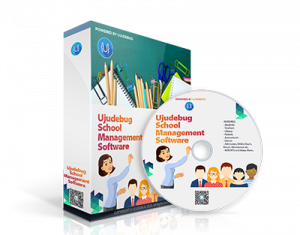 With the help of Uju Institute Management Systems schools/institutes are able to take various kinds of examinations on the basis of grades and marks scored by students. It also helps that these online systems can calculate marks automatically. Basically there is a lot of pressure on the teachers and other staff to manage all activities related to exams of the school during the exam. This School Management software eases out the process of exam management.
1. Exam Scheduling:
With the help of this software, students are informed in advance that which exams they would have to appear in the coming year.
It helps them to prepare better for the exam and then they get a better result as well.
2. Planning is Easy:
It helps to set exam venue, exam date, the allotment of seats and other plans possible of teachers for each class. It saves the staff from unnecessary stress and makes all the planning with minimum effort.
3. Grading and Results are available online:
After taking the examination, the teachers can checkout answer sheets and have to enter the marks in this online-offline software. Then the grading and result (according to passing criteria) are notified to those students.
4. Certificate Management:
Along with exams, this School ERP system from UJUDEBUG also takes care of certificate management. For example, the school wants to give a certificate to a student for some special case, or any other kind of certificate such as character certificate, bonafide certificate or migration certificate, the School Management Software makes the whole process of making a certificate very simple. Since, it already has all the information about every student in the school, along with attractive certificate templates from which you can choose anyone that you like. Thus, without much effort, you can generate certificates within a fraction of a minute. Moreover, any certificate issued from the authority can be download through this system from Student Account. Thus UJU Institute Management System makes things easier.
5. Time Management:
Another best thing to say about this software is time management, which is really a challenging task when it comes to examination. The educational institutes can now get rid of lengthy formalities involved in creating question paper, registration of candidates for the exam, evaluate answer sheets, publish results with reports and much more. The timer for students will also help them to finish their exams right on time without any tension.
6. Automated system:
This software makes everything related to examination automated. It eliminates the challenges involved in the traditional examination process. It helps make any changes related in the examination process easier and successfully implement any new changes. Since the work is not done manually, there is no scope for man-made errors as well. So, basically, this is a paperless and errorless system which brings more accuracy in the process of exam management.
7. Increased efficiency:
This software increases more efficiency of the management, by simplifying the evaluation process in this system. The chances of errors majorly reduced with the help of this examination management software. It does all the work related to exam management in a much faster and more comprehensive way. So, better work in less time definitely equals more efficiency and more productivity in the institute/school administration.
8. Cost-saving:
This is another important factor in this system. Using this software the overall costs involved in an examination process is reduced. So, the institutions can perform in a better way.


Check out some more features of Ujudebug School Management Software, how this can help you to organise, streamline, manage and track all the resources associated with the institution from entrants (students, teachers, staff and others), furniture, books, finance, and many more. The ERP software helps with all these end-to-end processes automatically. It is the Most Advanced School Management Software and School Management System with School Mobile App available in Guwahati, Assam. It's A complete School ERP software to manage. This includes admission, attendance, examination, mark sheet, fees, timetable, syllabus, messaging etc. for unlimited students. Free Student Mobile App, Parent Mobile App, Teacher Mobile App, Communication App etc. are it's some of the great incentives to schools for connecting School, parent, staff and student.