Every marketer knows that SEO and content marketing go hand in hand. The two work in symbiosis and can be a very powerful tool for attracting new customers, converting prospects, raising brand awareness, ranking your website higher in search results, and so much more.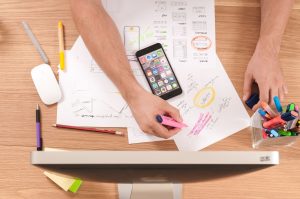 But even if you have a lot of experience with SEO and content marketing, you may be unaware of some powerful techniques you can use with your content to get even better results from your efforts. Hence, here are the five tips to boost your content marketing SEO in 2022.
#1 Launch A Podcast
Diversifying your content is already a great idea, but when it comes to the specific types of content you could add to your current mix, some marketers may be uncertain what to proceed with. Well, considering the insane popularity of podcasting, it's definitely a great option to consider. Launching a podcast is not only relatively simple, but it can also be quite cost-effective once you have all the necessary equipment and preparations.
The main reason why podcasts are so popular is that they are even easier to consume than videos. You don't need to actually pay attention as many videos require – you can just turn on the podcast and do something while listening to it playing in the background. Another reason why people love podcasts is that they are often very personal. Many podcasts are made in a way that makes listeners feel like they are tuning in to someone's conversation.
Some podcasts are presented in video format while others only use audio. The platforms where you can publish your podcast also vary a lot – you can upload them to YouTube, Spotify, iTunes, but also on your own website. This makes podcasts quite versatile and adaptable to multiple distribution channels. If you decide to only use audio, you won't need to get equipment for filming which will reduce your costs further. However, you will still need to get audio equipment.
#2 Voice Your Opinions
While it may seem like a terrible decision for many brands that try to stay neutral about sensitive topics, it's actually a very good idea to proudly voice your opinions in your content. Of course, you still need to be careful with some topics (e.g. politics, religion), but you will actually be surprised just how many of them can be discussed in your content without getting into controversial or problematic territory.
Being opinionated in your content can help you establish your brand as an authority in your niche or field. If you have a strong stance on a topic important for your target audience, you could even become a vocal activist for that particular cause. In this case, you can further utilize the power of your resources to support your words with actions (e.g. launching campaigns, donating money). This will paint you in a very positive light to your audience.
If you are too scared to create content where you voice your opinions, you can hire a professional writer from a custom writing reviews site like Best Writers Online. Their writers are experts in their respective fields and have the right skills and experience to create content that won't offend anyone while presenting your message and ideas in the exact way you want them to be presented in.
#3 Learn from Your Competitors
It goes without saying that learning from your past mistakes and successes is a must. But what about your competitors? There are actually quite a few things you could learn from them if you take the time to research what they are up to and to keep up with their activities. Here are just some ways you can learn from your competitors:
Track their social media interactions with their audience. How do they position themselves in relation to their customers? What about their position compared to other brands (like yours, for example)?

Analyze which topics they cover in their content. Which of these are the most popular across all of their content? What about their popularity by content type and format? How well do different topics and content types perform?

Look at the marketing and distribution channels they are using. Which channels do they mostly focus on for content distribution? How strong is their branding across different channels? Are there any channels they have stopped using?
While you should focus on the successes of your competitors, it's also a good idea to learn from their mistakes. Any mistakes they have committed in the past can serve as an example for you of what you shouldn't do.
#4 Design Viral Content
Because content has taken the center stage for many businesses, more and more brands are trying to reach new audiences with the content they create. However, this can be quite difficult to achieve when your audience stays limited to a specific group of people consuming your content. This is why viral content can be so powerful. Virality enables you to reach a very wide audience while raising brand awareness and strengthening brand recognition.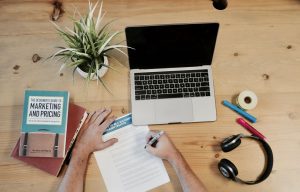 Viral content can come in different forms, but you have probably already noticed some trends in the types of content that goes viral. Memes are great for this, but short videos and screenshots are also types of content that can go viral, though this often depends on the platform where the said content is posted. In most cases, virality happens on social media thanks to its incredible power for quickly sharing content and spreading information.
The bad news is that you can't always predict which content will go viral. The good news is that you don't always have to focus only on virality. Simply designing shareable images such as infographics can help you encourage more sharing among your audience. If you do want to aim specifically for virality, consider hiring a professional writer from a writing services reviews site like Writing Judge. This writer will be able to craft a piece of content (or prepare a video script or infographic outline) that will have more chances of going viral.
#5 Personalize Your Content
Last but not least, it is absolutely essential for you to focus on content personalization above all else. Today, many brands are hyper-focused on users and customers which is why they often go out of their way to provide the most personalized experiences to each and every client they work with. Obviously, if you don't follow the trend, it will be difficult for you to compete with other businesses in your niche.
To personalize your content more, collect and analyze data regularly. By working with large quantities of data, you will be able to make more accurate judgments about your target audience and want they are looking for in your content. Moreover, it will be easier to make predictions about what kind of content will perform well with them.
Certain channels work best for personalization. For example, email marketing is ideal for personalized content because it's easy to directly ask your subscribers what they are interested in and then deliver such content directly to them. In other cases, you might need to personalize your content less, but you should still create customer personas for the different segments of your target audience to personalize content for these segments.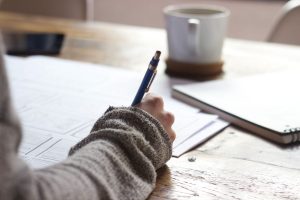 Wrapping Up
All in all, utilizing these five techniques can definitely be a gamechanger for many businesses. For some marketers, these tactics won't be anything new, but if you have never used them before, this is the moment to start doing so. What do you think? What are your favorite techniques to use? Leave a comment below!
Description: Do you think your content is lacking something? What about your strategy? Worry no more, because here are the top five techniques that will help you boost your content marketing SEO.
Author's Bio:
Max Mitchell is the latest alumnus of our content marketing department. He is very passionate about typing, creating complicated spreadsheets, and consuming an inhuman amount of caffeine. Nevertheless, he is also the creative type of individual who will always find a new perspective on topics of interest.