Websites work. It doesn't matter what your business is big or small. It promotes goodwill among customers and prospects, and deliver strong marketing messages. One of the most common misconceptions about business websites is that they must offer products for people to buy. Nothing could be farther from the truth. Even service-based business services like a beauty parlour or salon need a website. Having a visually appealing beauty salon website in Guwahati is important to build a killer client base in this competitive market. You can get one rather quickly and economically by contacting us.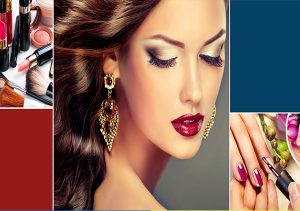 Here are the reasons why you need a website:
1. Your business will gain credibility by showing up on google search results:
Statistics show that 81% of people research a business or service online prior to making a purchase decision. That means they go to Google and type in one or more keywords, like "best beauty parlours in Guwahati". If you don't have a website, you have no chance of capturing a share of this market and the chances of showing up on the search engine results page (SERP) are zero. But if you have a site, you can optimize it for search engines. Thereby increasing your chances of appearing at the top of Google's results and getting more visibility with potential customers. Having a website will not only provide the information customers are looking for, but it will give your business credibility. It says I am here, I mean business, and I am in it for the long haul. Your website can be available 24/7/365 even when you're not. A website acts as your "open for business" sign even during and outside of office hours.
2. Customers can be kept informed:
In its most basic form, think of a website acts as an online catalogue that can be updated at any time. A website is an effective way of introducing your customers to new services, letting them know about new products, announcing upcoming events and special promotions. You can also provide added value by posting tips, resources and other information through a blog on your website. Unlike print ads, newspaper articles and flyers, which quickly become outdated, your website can provide current information and news. And if you discover a mistake after you publish a page or post, it is a quick fix. A website can be so much more than just an online brochure or catalogue though. Now we have YouTube videos and other online media to showcase our skills.
3. It provides special verification:
90% of consumers claim that online reviews influence their buying decisions. You could rely on Google Reviews, Facebook Reviews and other review sites to host reviews for your brand, but you can kill two birds with one stone on your own website. Since potential customers are already looking for you online, including customer testimonials on your site is a great way to impress potential buyers.
4: It's not as expensive as you think:
Many web development companies like Ujudebug provide very cost-effective websites for businesses in Guwahati and offer a better return on investment than any other form of advertising. If you're planning to market your business, a website should be your first priority. Over time the relatively low investment of getting a business website will pay up by driving you new customers and building your brand. Plus, it's a legitimate business expense and a tax write off.
Why your Beauty Parlor or Salon Needs a Website:
Show that you're trendy– The beauty industries foundation lies in trends, more specifically in trendsetting. If your website is up to date and stylish, your customers would think that your stylists are up-to-date and stylish. Personalize your homepage with some information about your beauty parlour and/or salon. Include a description of your business philosophy and/or mission statement. Add personal information about your staff, their accomplishments, specialities and recently added advanced education classes.
Beat Your Competition– It is surprising how few beauty parlour or salons have a website. Yes, it is a business that often works on referral, but modern websites often have customer testimonials built right into them, if your testimonials shine it can bring potential clients away from competition and right to your waiting arms.
Online Booking– A very useful element that should always be on your beauty parlour salon's website, but is often missing, is an online appointment booking feature. It is widely known in marketing that the fewer steps a potential customer has to take to do something, the more likely they will avail your services. With an online booking portal, your potential customers can commit to your salon and your stylists with a few clicks, and your repeat customers know they can make appointments without any inconvenience. You can also collect your customers' email addresses so you can notify them of special sales on services or products with e-mail.
If you are a beauty salon in Guwahati and need a website made, contact us. We'll have a chat and tell you how we can help your business take off! You also can look at our portfolio here.