Did you know that Google updates its algorithms 500 to 600 times a year? 
That's once or twice a day! 
Sure, most of these changes are minor, but there are also more significant updates that may affect your website's position within the Search Engine Results Page (SERP). 
In other words, SEO is continuously evolving, as it aims to improve the searchers' browsing experience. 
So, what does this mean for websites? 
The days where you'd focus on specific keywords and insert them within your page title, headers, and body of the text are gone. This approach will no longer guarantee you a high position in the SERP. 
You'll have to put in a little more effort. In other words, semantic SEO should be a crucial part of your digital strategy. 
That said, let's take a look at what semantic SEO is and how you can use it to push your website's position up the search engine rankings. 
In short, semantic SEO is the process of optimizing content based on topics rather than focusing solely on individual keywords. 
This allows search engine crawlers to understand your content better and provide users with more significant results based on their search intent.
Suppose you've typed in "What are backlinks?" in the search bar. You'll notice that the top search results are articles that go beyond answering that specific question. 
They also show why backlinks are important, what type of backlinks are most important, how you can build valuable backlinks, etc. 
That's because users will likely have additional questions related to the topic. So, to prevent people from skipping back and forth to the search results, Google will rank web pages that provide in-depth content. 
That's what semantic SEO does. It aims to gather a deeper understanding of what your content is about to provide users with relevant results based on their search intent, not on the keywords they type in the search bar. 
From a business's perspective, semantic SEO allows companies to achieve more keyword rankings in the SERP, improve their brand authority within a specific niche, and increase dwell times by preventing users from going back to the search bar.
1. Write In-Depth Content 
The first thing you could do is provide longer, more in-detail content regarding a specific topic. 2,100-2,400 words should be ideal blog post length for SEO. 
But, like with the "What are backlinks?" example shown above, that doesn't mean you should stretch out a 500-word piece to 2,100 words just to answer the same single question. 
You'll need to show the bigger picture instead and cover subtopics related to your main point of discussion. That's what will bring more value to your readers. 
In other words, with semantic SEO, your content should focus on everything that's behind the users' search queries rather than the target keyword phrase itself. 
Besides helping you rank higher in the SERP, in-depth content will also allow you to establish yourself as an expert within your niche. Consequently, you'll earn your readers' trust quicker, assuring a healthy flow of recurring visitors. 
So how can you expand on your content without writing a bunch of nonsense? 
Start with Google's search bar. Type in your target keyphrase and the search bar's autosuggest feature will show other terms related to your primary keyword. 
The autocomplete feature works based on what users have searched for in the past. This is an excellent resource for getting relevant ideas on what points you need to hit in your blog posts. 
Also, look at the "Related Searches" section at the bottom of the SERP, as the phrases shown are semantically related to your search. 
After that, create a list of the subtopics you want to include and find ways to incorporate them naturally in your content. 
2. Focus on Keyword Clusters 
Writing longer content doesn't mean you're restricted to a single keyword per page. 
To improve the chances of ranking higher in the SERP, optimize for keyword clusters. These are groups of key phrases that are related to one another. 
For instance, rather than simply targeting the keyword "SEO," you could also use "Search Engine Optimization," "SEO agencies," or "local SEO services" in your content.  
In other words, try to find similar variations of your original target keyword and identify long-tail versions of it. 
This allows your content to rank for multiple key phrases. At the same time, long-tail keywords provide more meaning to your content and attract a narrower audience, usually with high purchase intent. 
For instance, someone who types in "local SEO services" is likely willing to work with an SEO agency to improve his business's visibility in the local search results. 
That said, ranking for this keyword will attract an audience more likely to convert. 
Speaking of the SERP, you'll likely notice the "People Also Ask" section at the top of the page upon typing a keyword. Why is it important? 
On the one hand, this section covers the most popular questions users have regarding topics related to the target keyphrase. In other words, this is an excellent resource of content ideas that are relevant to your audience and bring value to it. 
On the other hand, answering these questions will allow you to rank in the "People Also Ask Box." Consequently, you'll get to rank at the top of the search results, attracting high-value traffic. 
So how can you get yourself a spot in this section of the SERP? 
First off, focus on long-tail, question-based keywords. In contrast to traditional keywords, these are more specific. Although they experience lower search volume than the usual keywords, they also have lower competition. 
Consequently, you'll stand a better chance at increasing your rankings.
Secondly, you've got to answer the right questions. More specifically, what people are actually asking for. You can by typing a specific keyword and looking at the "People Also Ask" box. There's also Answer the Public, a handy tool that will reveal users' questions regarding a particular topic.
Third, your content needs to be easy to digest. People demand quick answers. Content that's easily readable and enables users to find the solutions they're looking for quickly is crucial. 
That said, use infographics, images, and tables to condense the information. Also, properly format your text by using subheadings and breaking up your text into multiple paragraphs to improve readability. 
Moreover, consider creating a FAQs page. This way, you'll be able to provide quick answers to multiple questions, increasing the chances of getting one of the questions ranked in the "People Also Ask" box.
In short, topic clusters are groups of content pieces that revolve around a specific topic. A topic cluster consists of two parts: the pillar content and cluster content. 
The pillar page broadly covers the ins and outs of a specific topic, whereas each piece of cluster content goes in-depth in every subtopic related to the main point of discussion.
The cluster content is then connected to the pillar via internal links. 
Suppose you create a topic cluster about link building. The pillar content will cover the big picture by explaining what link building is, why it is essential, etc. 
The cluster content will go into more detail covering specific aspects of link building. 
For instance, you could provide an in-depth look at broken link building, link exchanges, link building for eCommerce, outreach strategies, etc. 
Why are topic clusters good for SEO? 
First off, interlinking content covering several aspects of a similar topic will allow you to establish yourself as an authority within your niche. Consequently, you'll get to improve your website's visibility in the SERP. 
Secondly, quality, in-depth content that provides value to your readers will make your audience stick around for longer. You'll get to encourage visitors that read your pillar content to go deeper and check out some of your other subtopics. 
In other words, you'll improve website dwell times and decrease bounce rates. Thus, your website will receive a boost in rankings. 
That said, start by identifying your main topic. It shouldn't be too narrow, as you won't have enough subtopic either, but it shouldn't be too broad either. Otherwise, your content cluster may never be complete. 
After that, it's time to identify the subtopics. Keep in mind that they need to be closely related to your main point of discussion. 
For instance, if your content pillar is about link building, a subtopic about improving load times wouldn't make any sense. 
Sure, they both have to do with SEO, but speeding up loading times may be better suited for another content cluster talking about technical SEO.
Overall, the SEO landscape is changing, and it looks like content matters now more than ever. Putting keyword optimization at the top of your list may no longer be as effective as it used to be. 
Instead, what you write about matters the most. That said, make sure you identify topics of your audience's interest and provide an in-depth look at them. 
In other words, you'll need to create topic clusters, write longer content, and address your audience's questions. 
Author's Bio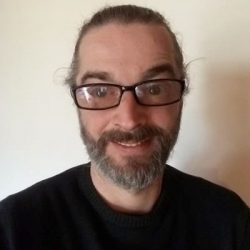 Christopher is a Digital Marketing specialist, Project Manager and Editor at Find Digital Agency and a passionate blogger. He is a devoted and experienced author who loves to pay attention to quality research and details. Focused on new digital trends and voice distribution across different channels, he starts the day scrolling digest on new digital trends while sipping a cup of coffee. In his free time Christopher plays drums and Magic: the Gathering.