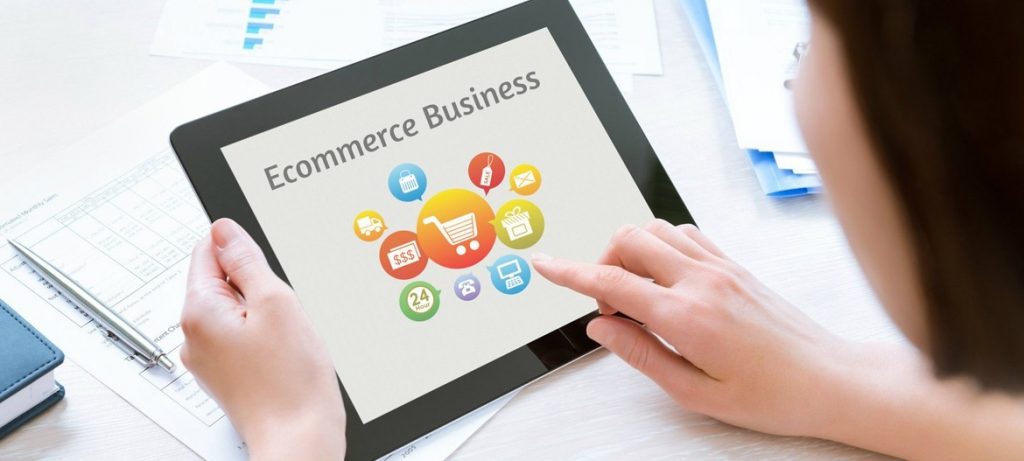 As the growth of E-commerce market E-commerce websites is growing. Local,original E-commerce websites are also doing very well. So the demand of E-commerce website is increasing day by day. If you have a product and want to sale in online then build your website at UJUDEBUG at the lowest price possible. If you have a planning for opening a website then you need to figure out a few things before your proceed are as follows.
Proprietorship
Proprietorships are very easy to start and have very minimal regulatory compliance requirement for started and operating. However, after the startup phase, proprietorship's do not offer the promoter a host of benefits such as limited liability proprietorship, corporate status, separate legal entity, independent existence, transferability, perpetual existence – which are desirable features for any business. Therefore, proprietorship registration is suited only for unorganised, small businesses that will remain small and/or have a limited period of existence. The existence of a proprietorship must be established through tax registrations and other business registrations that a business is required to have as per the rules and regulations. For instance, VAT or Service Tax or GST Registration can be obtained in the name of the Proprietor to establish that the Proprietor is operating a business as a sole proprietorship. Thus, all the registrations for a proprietorship would be in the name of the Proprietor.
Documents needed:
1. Pan card and ID for address proof of proprietor.
2. Business address proof (eg: electricity bill in your name, or electricity bill + registered rental agreement, etc.)
3. Two government registration documents confirming name and address of business (shop establishment license, service tax registration, VAT/CST, etc.)
4. CA Certificate – You can get this from any CA. They might charge you a nominal fee for giving you a certificate.
5. Company registration certificate.
For proprietorship kind of business you donot need current account. Only savings account will be fine.
Partnership
Partnership firms are relatively easy to start are is prevalent amongst small and medium sized businesses in the unorganized sectors.There are two types of Partnership firms, registered and un-registered Partnership firm. It is not compulsory to register a Partnership firm; however, it is advisable to register a Partnership firm due to the added advantages. Partnership firms are created by drafting a Partnership deed amongst the Partners and Ujudebug can help start a registered or un-registered Partnership firm in India.
The following documents are needed:
1. Partnership deed
2. Partnership firm PAN card
3. Address Proof of the partnership firm
4. Identity proofs of all the partners
5. Partnership registration certificate (if the partnership has been registered)
6. Current bank account
7. GST Number of the firm
Private Limited (Pvt. Ltd.)
Private limited company registration is governed by the Companies Act, 2013 and the Companies Incorporation Rules, 2014 . To register a private limited company, a minimum of two adult persons are required to act as Directors of the company. A private limited company must have a minimum of 2 Directors and can have a maximum of 15 directors. One of the Director of a private limited company has to be an Indian Citizen and Indian Resident. The other director(s) can be a Foreign National.
To register a private limited company, the company's proposed directors would have to submit the following documents like identity proof:
For Indian Nationals – PAN
For Foreign Nationals – Passport
The proposed Directors can submit the following documents as proof of address:
For Indian Nationals – Passport / Drivers License / Election ID / Ration Card / Aadhar ID
For Foreign Nationals – Passport / Drivers License Bank Statement / Residence Card
Finally, the proposed Directors must submit the following documents as proof of residence. This document must be less than 2 months old:
For Indian Nationals – Bank Statement / Electricity Bill / Phone Bill
For Foreign Nationals -Bank Statement / Electricity Bill / Phone Bill
In case a company in India or abroad is one of the shareholders of the company, the following documents would have to be submitted:
Board resolution authorising investment in the company
Incorporation Certificate of the Company
Address proof of the company
Limited liability partnership (LLP)
Limited Liability Partnership (LLP) was introduced in India by way of the Limited Liability Partnership Act, 2008. LLP is one of the easiest forms of business to incorporate and manage in India. It allows the partners to organize their internal structure like a traditional partnership. A limited liability partnership is a legal entity, liable for the full extent of its assets. The liability of the partners, however, is limited.
Advantages of Limited liability partnership
Easy to form- Forming an LLP is an easy process. LLP is not complicated and time consuming like the process of a company. The minimum amount of fees for incorporating an LLP is Rs 500 and the maximum amount which can be spent is Rs 5600.
Liability- The partners of the LLP is having limited liability which means partners are not liable to pay the debts of the company from their personal assets. No partner is responsible for any other partner misbehaves or misconduct.
Perpetual succession- The life of the Limited Liability Partnership is not affected by death, retirement or insolvency of the partner. The LLP will get winded up only as per provisions of the act of 2008.
Management of the company- All the decisions and various management activities are seen and done by the directors of the company. Shareholders receive very less power as compared to the board of directors.
Easy transferability of ownership- There is no restriction upon joining and leaving the LLP. It is easy to admit as a partner and to leave the firm or to easily transfer the ownership on others.
Taxation- Yes, it is the benefit of LLP. Limited liability partnership is exempted from various taxes such as dividend distribution tax and minimum alternative tax. The rate of tax on Limited Liability Partnership is less than as compared to the company.
No compulsory audit required- Every business has to appoint an auditor for checking the internal management of the company and its accounts. However, in the case of LLP, there is no mandatory audit required. The audit is required only in those cases where the turnover of the company exceeds Rs 40 lakhs and where the contribution exceeds Rs 25 lakhs.
To register a LLP in India, the following documents are required:
PAN Card of the Partners
Address Proof of the Partners
Utility Bill of the proposed Registered Office of the LLP
No-Objection Certificate from the Landlord
Rental Agreement Copy between the LLP and the Landlord
company registration certificate