Before you update content on your website's pages, you first need to log in as an administrator or admin for short. You do that by going on your login panel and entering your credentials like email and password.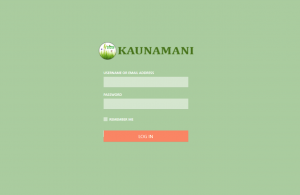 After you're logged in you can now see your dashboard as shown below. From there you can change the following things on your website: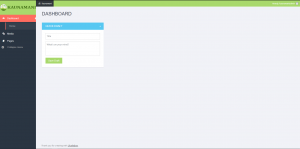 1. Upload an image or a video:
Now you can either drag and drop any images or videos from your computer to the server or you can click on the "Select files" option to browse files on your computer to upload them to the server. Once you're done uploading you see the image appear in your list of media currently present in the server. Now you can use that picture anywhere on your website's pages.
2. Replace or update an image:
Now scroll down on the page and you should see a menu "Replacement Options". There you'll be provided with two options. You can either choose to "Just replace the file" or "Replace the file, use the new file name and update all links". If you choose "Just replace the file" only the file will be replaced and no changes will occur on any page where you've used that image. If you decide to choose "Replace the file, use the new file name and update all links" it will replace the previous image with the new image everywhere throughout your website. You'll also have the option to choose the date of upload for the new image.
You should choose according to your needs and click on the "Upload" button.
3.Update content on a page:
Click on "Edit". When you do that a new page would open where you can see all the contents of that page.

From there on you can change anything you want for example change the pictures, text, links, etc. For example, if you want to change an image, simply click on it the edit option. It should be a button with a pencil icon as shown.
4. Add a new placeholder to a page:
That part will contain all the contents on your page. You can also duplicate elements. The buttons marked in red are used to duplicate that element.

You can also delete elements by clicking the buttons marked in red here.

You can add images, change the name and links, etc. After you're done with your changes go to the top right section of the page and click on the "Update" button.
In case you didn't understand any part of the tutorial, we've created a helpful video for you. In that video, we show you in full detail how you can update content on your website's pages.
So if you're an individual or a business who wants help to update content on your website's pages or maybe
want a website made for you,  contact us here. Our team will help you to make your dreams come true. You can check our portfolio here. You can even check our Google reviews. We will be glad to have our "satisfied client's" list.