Recharge code Website Development
Recharge code Website provides you with all the deals and coupons of different brands and shopping websites. you can use the deals and coupons from the rechargecode website to save some major money while buying some items from Amazon, Flipkart, Myntra, etc. You also buy some items from rechargecode if you want. Recharge code website has fun games that allows you to have and also win prizes and cash rewards.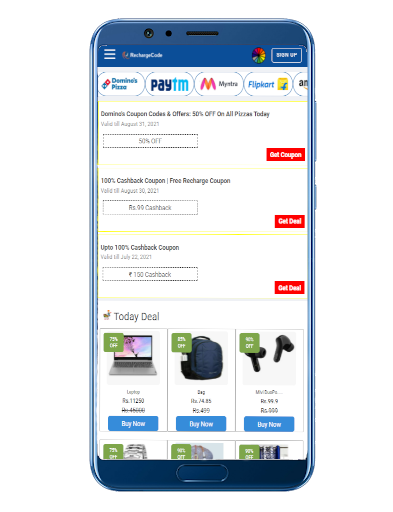 Rechargecode.in is Known For types of websites where Play Quiz, Free Deals & Latest The Cheapest Deal Provide, Refer & Earn to earn money online with Rechargecode. Our mission is to help Online shoppers to save their hard-earned money by following our Blog posts or Deals which are Providing In our Website at Deal & Blog Post as well as Earn Money By Playing Quiz just Simple Question Answer at Quiz Section in Out website & Earn a lot of Money By Refer and Earn. You Can Earn Around Rs.15,000 Per Month By Our Website to Help Poor People Make some Pocket Money By Refer & Earn & Play Quiz. You must check our website or get connected with us on the Telegram channel.
Even get Free shopping with many apps Like Flipkart, Amazon & some newly launched Offer which is We are Regularly Posting as well as for getting Product as Deals. Even We are Helping by Telegram Group Just Join with us stay Connected, You will get Instant Notification When any post is published.
Rechargecode is India's largest exclusive Paytm Cash Earning platform where You can Earn Rs.13,000 by Play Quiz, Refer & Earn, Free Recharge Tricks, The Latest Offer, The Latest Deals Earn some free Paytm Cash, Earn Money Online with Rechargecode. We are making time spent on Rechargecode for rewarding by giving free mobile recharge to over a million happy users by Blog Post with Tricks various Platforms Like Paytm & PhonePe etc.
Rechargecode website system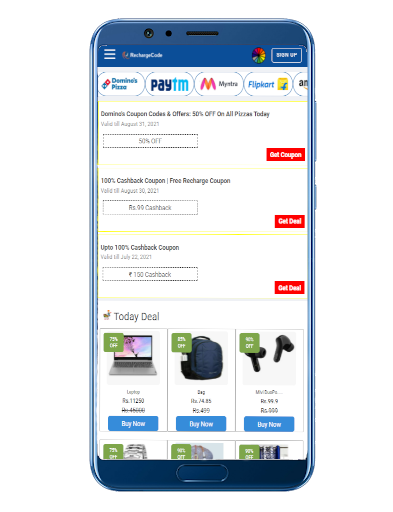 User-Interface
For Rechargecode we have created a very nice looking and attractive user-interface(UI). The interface is very captive for anyone to see and yet simple for any user to browse through. Moreover, we have used some interesting colors and typography for the website, which makes the users spend more time on the website.
Admin Panel
We provide an admin to every client to manage their website more efficiently and in an easy way. Here admin gets all the features to mage the website without having any computer and programming knowledge. Admin can set the starting date of the game and end time. The admin can add new agents and also can delete agents if the admin wants to.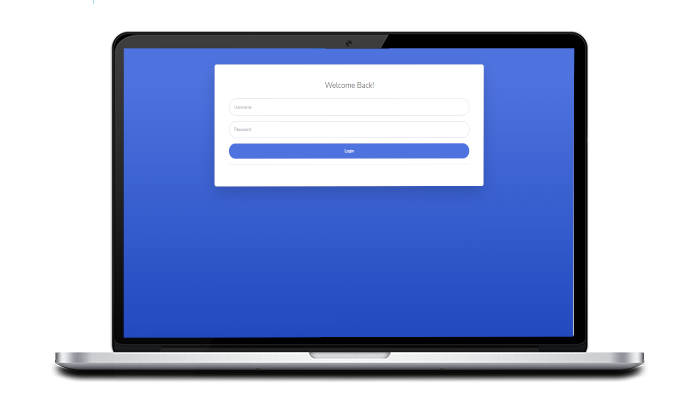 Features
Some of the few special features of Rechargecode
Aractive User-interface
We have created a very attractive User-interface for Rechargecode. It is very easy and fun to browse through the Rechargecode Website. Rechargecode website that we create is a very vibrant and cool-looking website from any other website for the website for deals and coupons.
Customization
We ujudebug provide customization to the client if they want to make some extra customization to the their Website. We can make changes as per the client's request. We can make the website the way our client wants us to make it.
Adding Data
From the admin panel, it is easy to add data for the website. Admin can add data like deals, coupons, ads, pop-ups, and sliders, etc. for the Website. The admin also provides the list view of the data that are being added to the website.
Customizable Slider & pop-ups
For rechargecode we have created Customizable Slider & pop-ups that can be changed and update easily for the admin panel. The admin can set multiple slider images of his choice. The pop-ups can set different pop-ups on different pages and times. The sliders and pop-ups help the website to be more dynamic for the users to enjoy browsing.
Easy Update
The admin panel also provides the admin to Edit and update the contents of the data that the admin has already added to the website. With the edit and update feature, the admin can easily correct the mistakes that he has made. Or can change/ update a few of the things that the admin thinks should be change or update.
Spin wheel and quiz
We have created some fun games for the rechargecode like spin wheel and quiz games. The spin wheel and quiz both allow the user to have fun and also help the users to earn some rewards and cash from the website.
Choose Ujudebug for any website!
We provide you the best Website that you can get. We created a website with some of the best features, which makes our Website unique from others.Before creating any website we take all the information and inputs of the client for their website. Which helps us make the website as per the client's chooice.
We provide a custom-made admin panel that is easy to use and allows the admin to manage them with ease without any confusion.
We create a website as per the client's desire.
We are here to help our clients with problems they face with the website.
We can make changes to the website whenever the client tells us to.
We give some new feature to the website that makes our website to be more advance and more up to date.
Check out The Rechargecode Website