The goal of this project was to build a fullfledged website from the ground up for our clients. Anyone can join this website and play quizzes, read blogs and buy products at a discount. The will be rewarded when he/she wins a quiz or refers a friend to join this website.
The project is supposed to have two modules. First is the user module and the admin's module. At first, we created the user module. Here the user can signup and login using google's authentication service. After the user has created an account be can play quiz and read blog posts. This website is reward-based. Which means if a user and answered a certain number of questions correctly, they will get a reward. The user also gets a reward if they can refer their friends to signup for this website too. In this case, the new user also gets rewarded. They can then redeem those reward in form of PayTM cash. The user can see all their previous transactions on their dashboard. The website also provides various products with big discounts that the user can buy.The second module is the admin's module. Here the admin can change various things of the website. The admin can also write blogs and post it to the website from the admin's module.
There were a couple of challenges that we faced during the development phase of the website. Some of them are The feature of logging in and signing up for the website. With this feature, the user can first sign in using their Google account. After they are done signing up, they can then log in using their Google account Or use their login credentials. The next feature is that the user can only play a certain number of quiz in a day. We overcame all these challenges through rigorous testing and by writing complex code So that, all the features work with each other flawlessly.
The UI was one of the important parts of this project. We were asked to create an UI which was mobile-friendly since most of the people are going to use this website from their mobile phones. So we custom build an UI for the exact purpose. This UI can scale to any mobile device without hassle. If viewed from a computer the website gives a mobile view of the website too. All the buttons and forms are highly interactive and colourful with useful prompts. Everything on the website is easily understandable and people without any prior knowledge of computers can easily navigate on this website.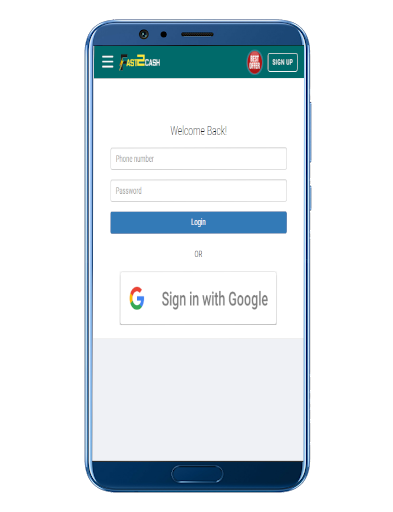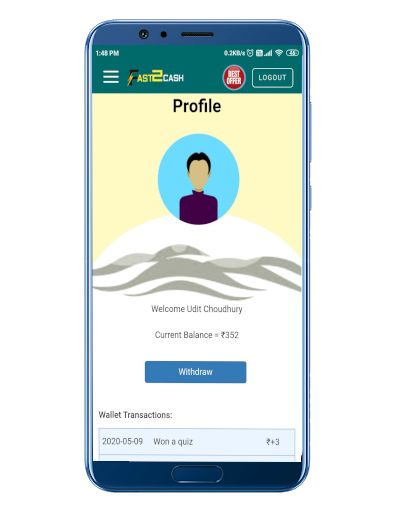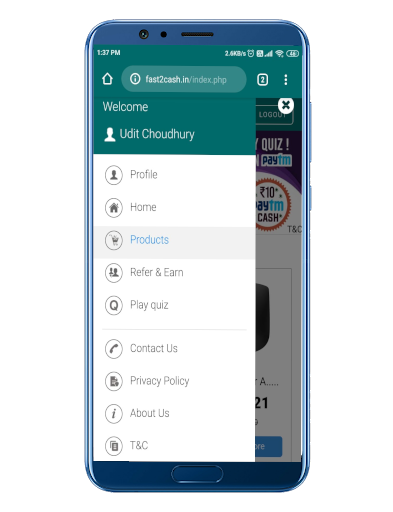 The end product was a beautiful and fully-functional website which was on par with our client's expectations. Now people can play quiz, read blogs and refer friends.