Organic Bazaar is an online groceries and organic vegetable delivery app with a mission for organic value chain for the North East Region. They provide extensive handholding support to the farmers practising organic farming. Organic Bazaar delivers your favourite vegetables right at the customer's doorstep within the comfort and ease of their homes.Now we will go through the various development phases for the mobile app for Organic Bazaar.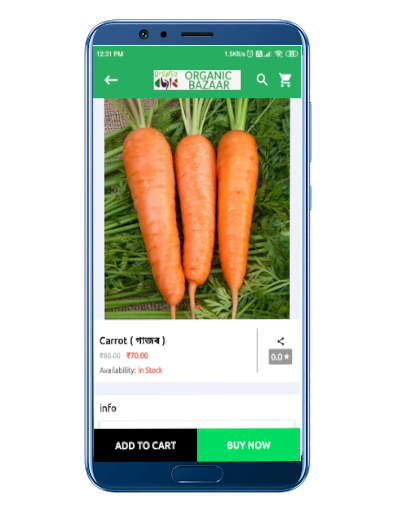 First, we created the admin panel for Organic Bazaar. In the admin panel, the admin receives the order details of the customers and they can then deliver the products to them. This panel allows the admin to change various things on the app such as adding or removing items from the store, change the price of the items etc. This panel is tied to the backend of the app, which means that the admin can change the inventory details. The admin can also look at customers' reviews and add coupons. The admin can do all these without having any prior programming knowledge. It is very simple and intuitive.
We created a custom UI from the ground up this app which is very easy and intuitive for anyone to use. In this app the user can order vegetables and various grocery items with just the click of a few buttons. There are also various payment options like Credit/Debit card payment, Net banking and also Cash on Delivery. The user has the option to put any item in the cart. The user can also see their previous orders on this app, which they can reorder with just the click of a button. The user can also leave positive or negative feedback on the products.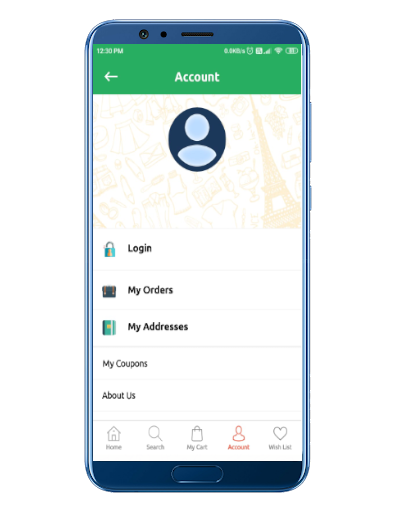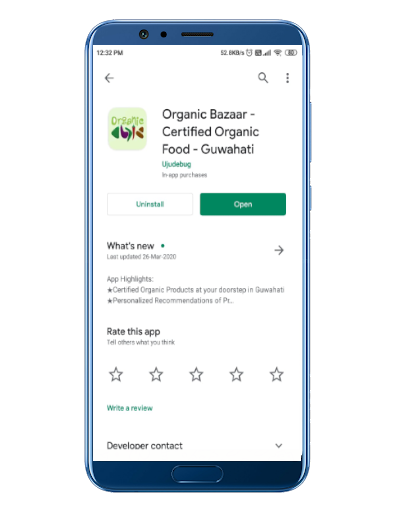 Through the paid search campaigns on Google AdWord, as well as optimising our client's app, we ensured that Organic Bazaar would appear as the top ad result of every relevant search like 'grocery delivery in Guwahati'. We utilized both brand and non-brand keywords, multiple match types, and accelerated bid strategies for the period of the sale. We optimized the app from a technical perspective, wrote SEO-optimized articles to give the algorithm more context so that we would show up on organic search results as well.