Assomee Dental Clinic - Healthy Smiles Everyday - Digital Marketing, Ujudebug
Social media marketing
Our goal for social media marketing for Assomee Dental Clinic was to drive in more patients and increase brand awareness. For this, we applied the S.M.A.R.T. goal framework.
S.M.A.R.T strategy
Specific: This means that we want 100 new followers or 1,000? Making our social media goals specific helped us track progress and measure success.
Measurable: Every goal needs some kind of metric. "Improve customer service" is a great concept, but it's not a goal unless you have a way to measure that improvement.
Attainable: Our social media goals should absolutely require us to stretch, but they should be within reach. So our goal was attainable.
Relevant: This is the piece that ties our goal-setting back to larger business objectives. Our goal involved increasing Facebook likes, for example, we understood how that benefited the business.
Time-bound: Deadlines kept us accountable. Include a timeframe for completion of our goal so 23 know when to check in on our success. We included some milestones along the way for incremental check-ins.
Along with social media marketing, we also created the logo and infographic images for them. These images were created through a rigorous feedback process. These images helped us bring more traffic to their Facebook Page.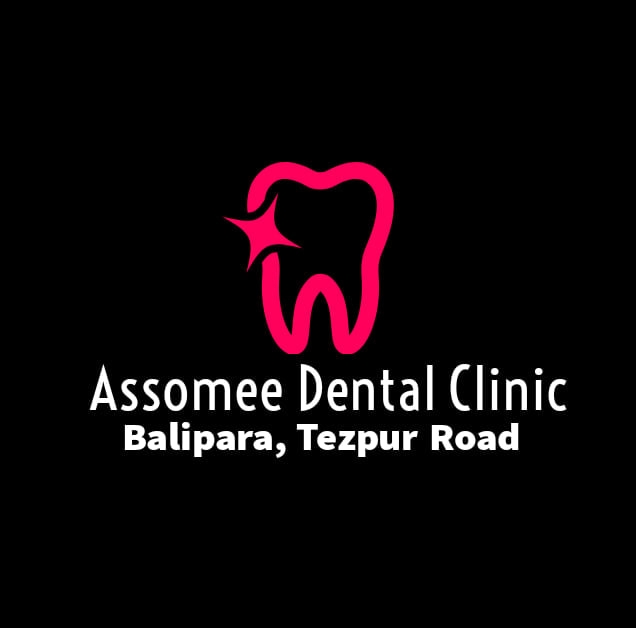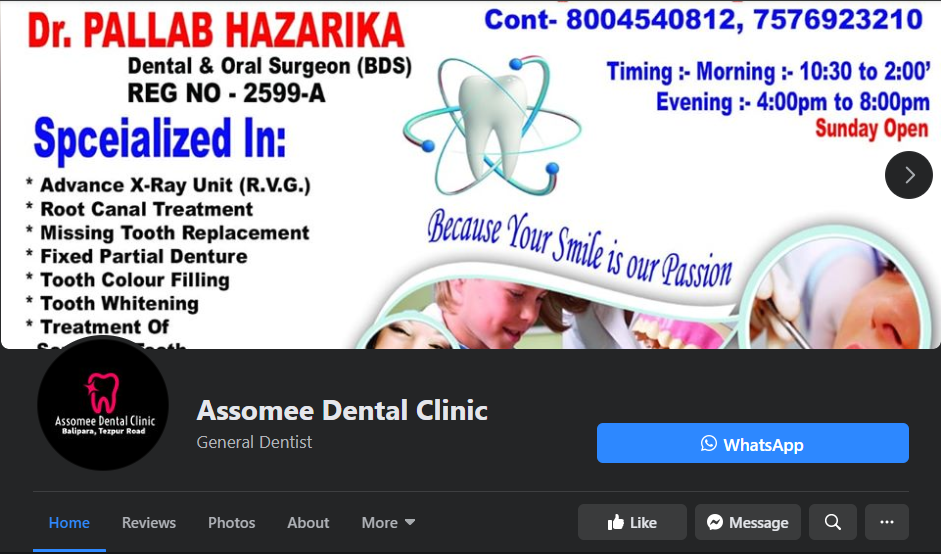 SEO and optimisation
Along with building a website for Assomee Dental Clinic we also did their Search Engine Optimisation (SEO). Keyword research is the first step of any successful SEO campaign. We decided on a few keywords which best describes the clinic as a whole which was consulted with the owners first. Here the keywords were 'dental clinic' 'dental clinic near me' etc. After these keywords were decided we wrote SEO-optimized articles to give the algorithm more context so that we would show up on organic search results as well. Through the paid search campaigns on Google AdWord, as well as optimising ore clients website, we ensured that would appear as the top ad result of every relevant search query got grocery sale in Assam.