Mounj-Jumon Tours & Travel - Digital Marketing, Ujudebug
Social media marketing:
We promoted Mounj-Jumon Tours and Travels the two big social media, namely Facebook, Instagram.
Facebook
Facebook is the largest social media with 1 billion active users. So, no matter what your customer base is, Facebook has the potential to bring you, new customers. First, we created their Facebook page as a Local business, since their target customers were the people of Assam. Then we added a few posts about the products available on their page which helped drive more traffic. We also used Facebook ads in this campaign. We carefully targeted our potential customers for best results. With the help of core targeting, we got our ads in front of people who are from a certain demographic, location, interests and behaviour since Facebook has these data available to them. Facebook insight was a really helpful tool in this process.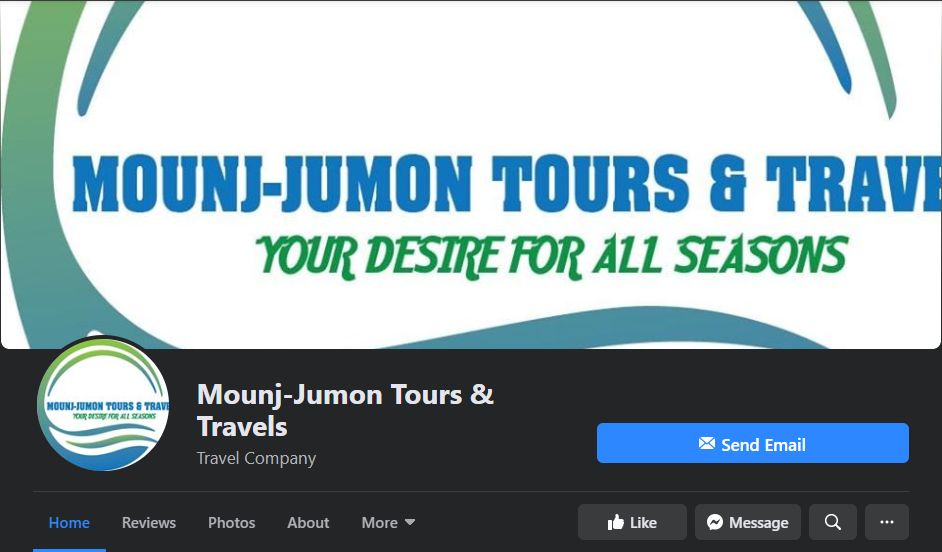 Instagram
Instagram is also a powerful digital marketing platform with millions of active users. First, we created a business account for Mounj-Jumin and filled up the bio section which contained the link to their website. We also posted beautiful images of their destinations so that users know what to expect from them. To make this campaign successful we followed a few accounts which belonged to the same niche as ours. We went through the posts of these accounts and replied to the user's comments if someone was asking any questions which had no replies. This helped users view us as a helpful guide. We found these accounts by using relevant hashtags (#) such as #travel #beatifulguwahat etc.
SEO and Google My Business
We wanted our client's website to rank higher on Google's search results. For this to happen we figured out what our audiences are searching for. Here people might search for phrases like 'travel agency' etc. Then we optimized your web pages for our targeted keywords. Then we made sure our website is accessible to both search engines and humans alike. These tactics we highly successful as the website Mounj-Jumon Tours & Travels ranked higher in Google's search results. This meant that more students came to know about the institution and took admission. Along with this we also created a Google My Business account for Mounj-Jumon Tours & Travel. It took us more than to week to get it verified by Google. Now the owners can change the business hours and days through their phone.